The 2012 Razorsnowbike, a mountain bike event on snow organized by the lift main office and Châtel welcomed 111 riders ready to run a derby and a ten cross (10 after 10 running together !).
Buy MTB Products on
This year, the event took place in the centre of the resort, at Super-Châtel, with €2600 up for grabs in prize money.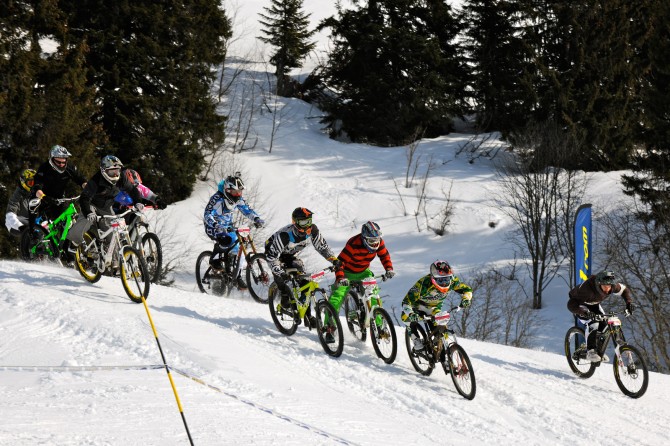 The derby start line was a little bit upper than the arrival of the Super-Châtel gondola on a very well prepared ski track. With a nice wide top section the track soon tightened up and got steadily narrower with a mix of mix of open piste riding and forest sections.
The finish line was right in the centre of the resort, the town's Church square. In total the run dropped about 450 metres with some riders reaching top speeds of up to 100 km/h! With a 8:30am start time all riders were greeted with a nice breakfast, before heading up the Super-Châtel lift to inspect the snowpark boardercross track.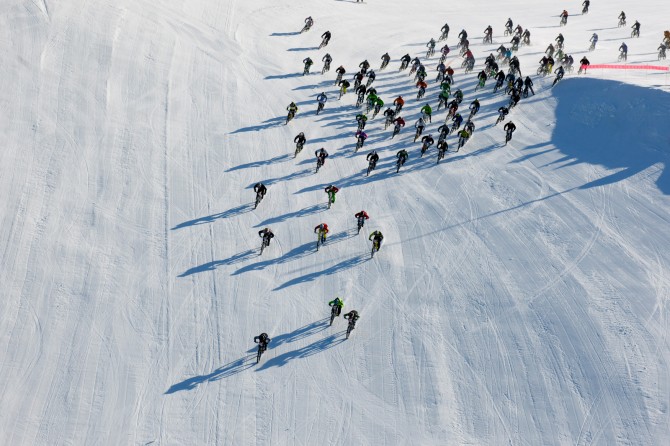 After a lunch at the summit it was time for the action to start at the ten cross to get underway!
The derby was won by Andreus HALTER (Switzerland) with a time of 2:51. The ten cross was won by Rémy CASANOVA (France).
Final podium :
1st  : HALTER Andreus (Switzerland)
2nd : PACCARD Yoann (France)
3rd : CASANOVA Rémy (France)
4th : HEUZARD Geoffroy (France)
5th : BONT Philippe (Switzerland).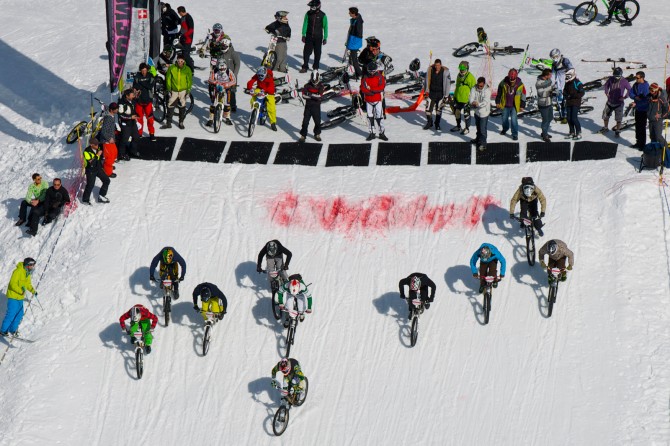 Big thanks to all the riders and the partners. See you next year!
Tue 20th Mar, 2012 @ 8:57 am
Comments