Event: Whackjam this Saturday
Chicksands Bike Park is the place. May 12th is the date. Fun will be had. History will be made. Yes May 12th sees the first ever Whackjam take place at the popular Bedfordshire bike park and everyone is invited to what is set to be the first of its kind for the UK. Whether you want to ride, be captured on film or photograph and video the event, non-stop fun is guaranteed throughout the day.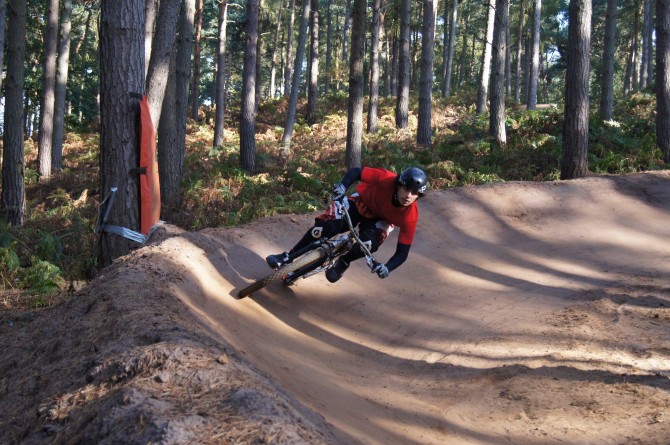 Hosted by Whackjob, the innovative and very cool bamboo fibred mountain bike apparel brand, Whackjam will give you the chance to ride with Tom Dowie on his home turf, try out the 2012 Mondraker range of bikes courtesy of Bedford based Transition Cycles and chill out in the Whackjob lounge – a memorable experience in itself!
If filming or snapping the event is more your style, Whackjob are inviting all video and film makers as well as established and new photographers alike the chance to come along, capture the fun and then have your work promoted to the wider world via their PR and marketing agency who will also be there on the day to help you get the most from the visit.
At the end of the day, Whackjob will ask the photographers to submit their best shots of the day so they can be put on the event screen for all to see. Prizes will then be given away for the best pics and, borrowing an idea from Whackjob's early days in Whistler, the riders will be voting for the 'One Hit Wonder' award for the sickest jump, trick, endo or other worthy effort of the day. Whackjob jerseys will be won by the riders chosen.
After the event, Whackjob will then work with the picture and video contributors to produce the final Whackjam vid and ensure everyone gets appropriate branding and credit for their efforts. The best stills will be used to great effect too, including some serious PR courtesy of Red Cloud Marketing and Communications for all the photographers and film makers involved.
Like the idea? Want to be part of something special? Then join in! Whether you're a rider, snapper, videographer or just fancy coming along for a great day out and to perhaps get your mug in the vid – just get in touch with Whackjob so they know who to expect!
It's central, it's fun, it's unique. May 12th, Chicksands Bike Park, it's the place to be!
Check http://www.whackjob.co.uk regularly for updates as well as on Facebook and Twitter
Tue 8th May, 2012 @ 4:39 pm
Comments