Commencal Riding Addictions- Triple Threat
Everyone knows what a crazy time Crankworx Whistler can be. The lines are long, the weather is hot, bikes get beat and the events seem to happen non stop. It gets even crazier when you add filming a full riding section with a pro World Cup team in between it all.
Win a Peaty's Complete Bicycle Cleaning Kit this issue in our FREE subscriber prize draw.
Matt Brooks had the pleasure of getting to shoot with the Commencal Riding Addiction Team. I don't often get to shoot with World Cup racers as living in BC we are surrounded by pro level free riders. I was excited to shoot with the team and the opportunity to have it play out in Whistler was the icing on the cake. The team, which consists of Myriam Nicole, Thibaut Ruffin and Gaetan Ruffin, were very accommodating with my shooting schedule despite having several events to practice for and ride in. They were always ready to ride and excited to shoot.
Even though there was a bit of a language barrier it didn't slow us down much once on the mountain… I guess filming language is the same internationally; DROPPING, READY, WAIT, were the only three words we really needed to make the section happen!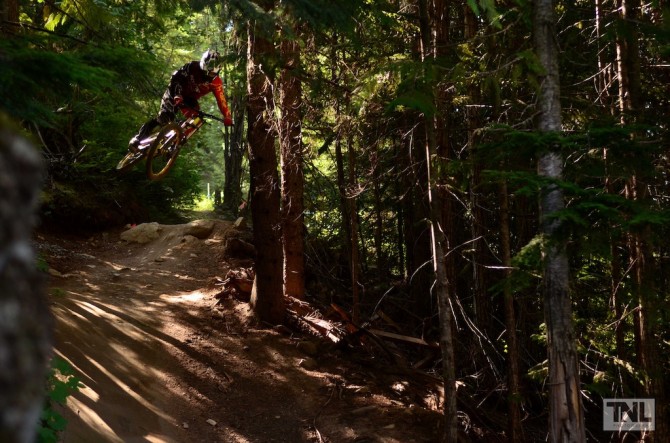 Mon 17th Sep, 2012 @ 4:06 pm
Comments