Nino Schurter And Julie Bresset Win XCO World Champs!
Switzerland's Nino Schurter and France's Julie Bresset were able to cap off their brilliant 2012 seasons by winning the World Championships here in Leogang.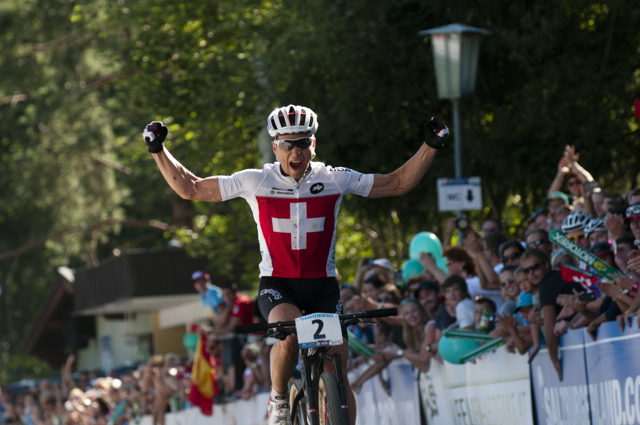 Schurter had already won the men's UCI Cross Country World Cup sereis and last month added the silver medal from the Olympic Games to his impressive season's haul. Bresset won the gold medal in the women's race in London. It was Swiss 1-2-3 on the men's medal podium with the Flückiger brothers Lukas and Mathias finishing second and third respectively.France's Julien Absalon was fourth while another Swiss rider Fabian Giger completed the top 5.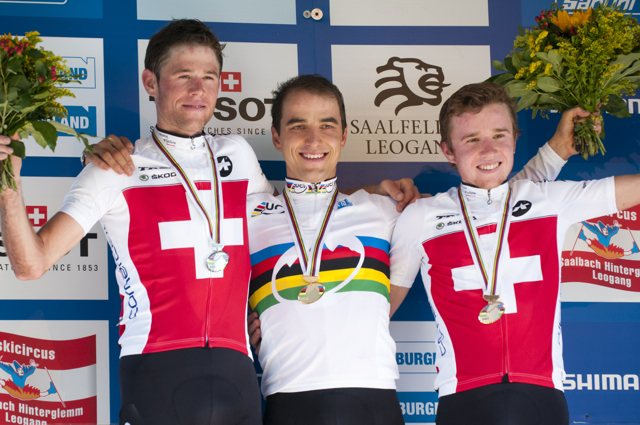 Schurter took the lead on the first lap with Italy's Marco Fontana being the only rider to keep up with the popular Swiss man. Fontana then crashed on a decent on the third lap allowing Schurter to control the race from the front and win the race 29 seconds ahead of Lukas Flückiger.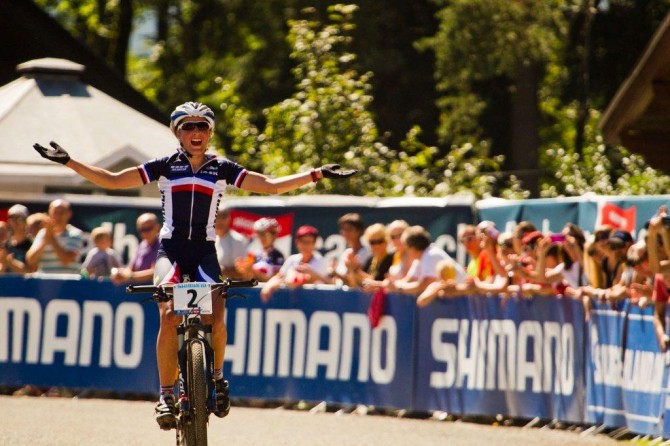 In the women's race, Julie Bresset maintained her form from the recent Olympics with a dominant performance to win the World Championship. Bresset finished 1:47 minutes ahead of Norway's Gunn-Rita Dahle Flesjaa.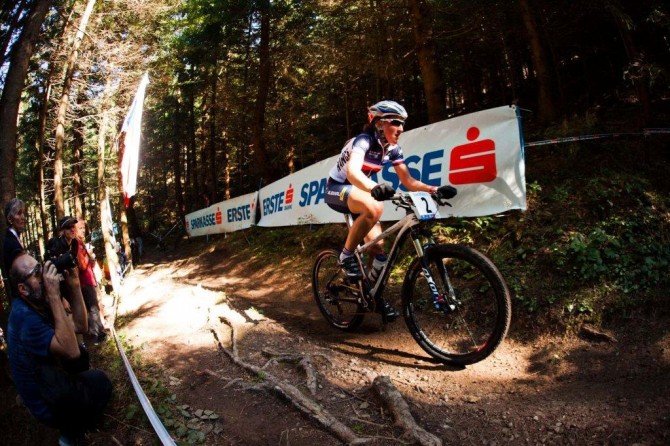 Bresset was never in danger of being caught after the opening lap but there was plenty of action behind her with Dahle Flesjaa particularly having an eventful race with a few crashes. Despite these problems it didn't stop the veteran rider finishing second. American Georgia Gould finished third with Swizterland's Esther Suss and Russian Irina Kalentieva completing the top five.
Wed 12th Sep, 2012 @ 10:22 am
Comments