SCHWALBE Mountain Bike Marathon Round 1
The last three series openers have been spoiled with the weather and trail conditions and earlier in the month it looked promising again that the April round would be a fantastic start to the season. Looking at the weather conditions leading up to the event we knew that it wouldn't be as warm as people would hope but we certainly didn't expect the challenging conditions we experienced throughout the weekend.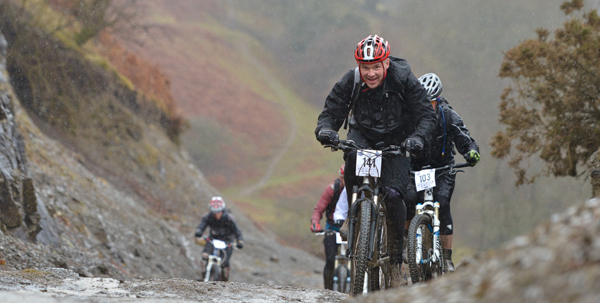 This round will go down as the most 'demanding and challenging' we had in 14 years of history. So without further ado a big well done to everybody for coming along and embracing the adventure.
The weekend wasn't as busy as we hoped but going by the feedback on our Facebook page and via email after the 'dust settled' (excuse the pun) and people recovered their tired legs they told us that they had a great time at the event. We certainly hope that you don't let the weather put you off our little adventures and that we can welcome you to the remaining events of the series.

As always we had our event photographer Jon Brooke out on course taking pics of the best locations and pretty much all the riders going by. Check out Jon's website where you can find your photos to view and to buy.
And to finish things off we have also put the finishing times up on the site.
A big thanks goes to our event partners Schwalbe Tyres, Mercedes Benz Vito Sport and Exposure Lights for supporting the 1st round of the series.
We now go into a little bit of a break where hopefully the weather will improve and riders get the chance to build up their stamina for the remaining events of the series. From the next event onwards we go 'upside down' with the MTB Marathon being run on the Saturday, followed by some live music and event bar in the event village before the Sunday is all about sportive riding. For more information about our next events visit the SCHWALBE MTB Marathon website.
Thu 18th Apr, 2013 @ 12:30 pm
Featured in this Post
8,139
Germany
71,283
Comments