Enduro World Series Round 1 Start List
The starting list here in Punta Ala is full of big names and top riders who came here in Punta Ala to take part to one of the most important weekends in the MTB history. Who is going to be the no.1? This big questions is not only about who is going to win the race, but also about who is going to start first! This one in Punta Ala is the first worldwide round of the Enduro World Series and there is no ranking yet. How to determine the starting list then? Easy, choose a cute girl and pull out the best riders in the world using the most neutral way.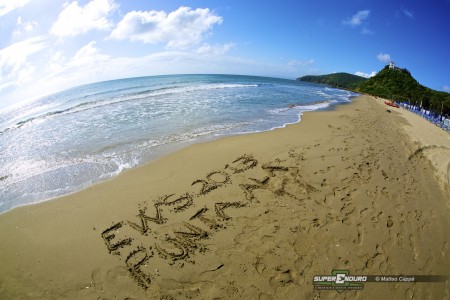 Race direction has decided to choose at random from a selection of 15 top riders men and 3 top women.
Thanks to the raffle it's been possible to create a neutral starting list.
Check the two videos of the raffle and discover the first 15 spots of the starting list!
While the race direction toghether with the EWS staff worked all night to the list, during the day riders and teams were training on the course in order to find the best lines for tomorrow. Take a look at the training videos of team Canyon and team Cube!
FULL STARTING LIST
Full starting lists can be found here.
RACE SCHEDULE
SATURDAY
PuntAla Camping Resort
9.00-15.00 Registration and Number Plates Collection
14.00 Technical meeting and briefing with rider and team manager
Castiglione Della Pescaia
15.00 Prologue Training
17.00 Prologue Start (inverted numbers)
SUNDAY
PuntAla Camping Resort
7.00 Registration and Number Plates Collection
8.30 Race Starts
18.00 Award ceremony
Featured in this Post
Comments