Grande Finale at FIAT Nine Nights Livigno
On Saturdays "Contest Day" the FIAT Nine Knights entered its final stage. 23 athletes from ten different countries were eager to send it one more time to impress the judges in three different categories. At the end of the day Antoine Bizet (FRA) won the Best Trick award. The prize for the best line went to the friendly Canadian Geoff Gulevich and the winner of the Best hip was crowd favourite Mads Makken Haugen from Norway.
More pro riders travelled to Livigno for the competition today to join the assembled Knights for a spectacular mountainbike show. Over 3000 spectators continuously cheered for the riders while enjoying the fantastic atmosphere at Mottolino Fun Mountain. The contest had a relaxed jam-session-format and the sun beamed onto the perfect course all day. While the Knights threw down one trick after another the jury had the difficult task of scoring every run of all 23 riders in three different categories: Best Trick, Best Line and Best Whip. Within two 90-minute sessions the riders showed various tricks, lines and combinations to the delight of the crowd.
Antoine Bizet bagged the Best Trick after yet again stomping a Double Backflip on his downhill bike in the highly contested category. Adrian Tell, winner of the Online Video Qualification, repeatedly tried to land a Cash Roll with his full suspension bike, which would have also been a freeride-mountainbike first, but to no avail. Thomas Genon (BEL) was also in contention for the Best Trick with his attempt at a Tailwhip to Tuck-No-Hander, yet this technical trick remained elusive. Best Line winner Geoff Gulevich started with a Tabletop from the 7 m tower, sent a Speed Jump over the Kicker, a One Foot Tabletop in the Freeride Section and topped it all off with a massive air on the Hip. The Norwegian Viking Mads Makken Haugen whipped way over 90 degrees and definitely earned the number one spot in the Best Whip category.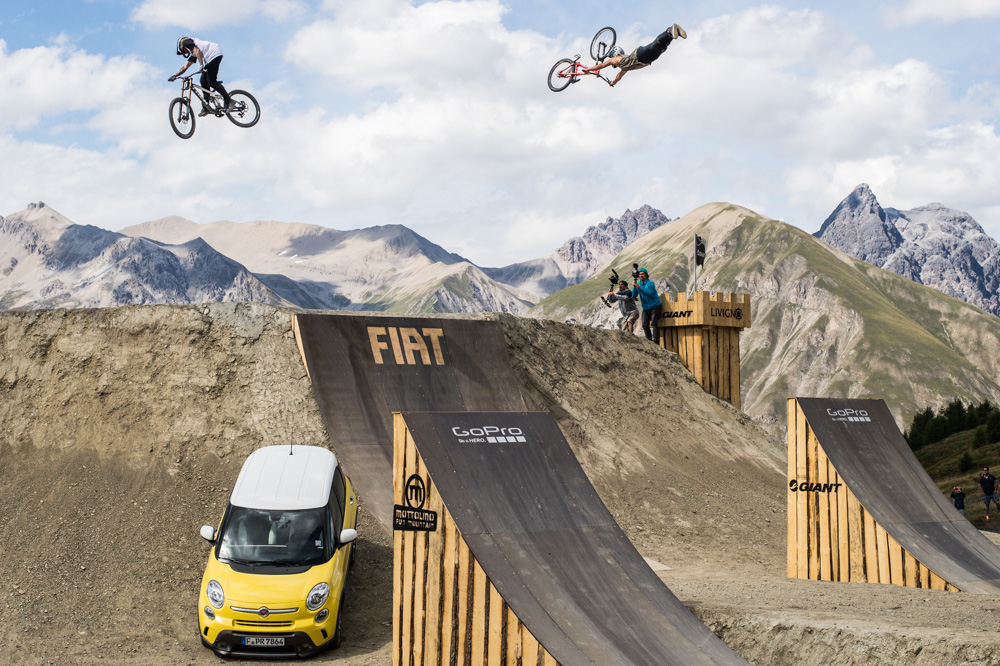 Once again the FIAT Nine Knights draws to a close and looks back on an amazing week. Watch the contest edit and stay tuned for the official FIAT Nine Knights Highlight Edit which will be released next Wednesday.
More information on: http://www.nineknightsmtb.com
Featured in this Post
Comments