La ThuileEnduro 2014 – Race is on with Tracy Mosely and James Richards
Win a GO3 Camera by Insta360 this issue in our FREE subscriber prize draw.
2013 EWS Title Champ, T-Mo joined Trek this year and gives us her thoughts on racing and a view into Aosta Valley for this weekend's Super Enduro race. Read more from their release here: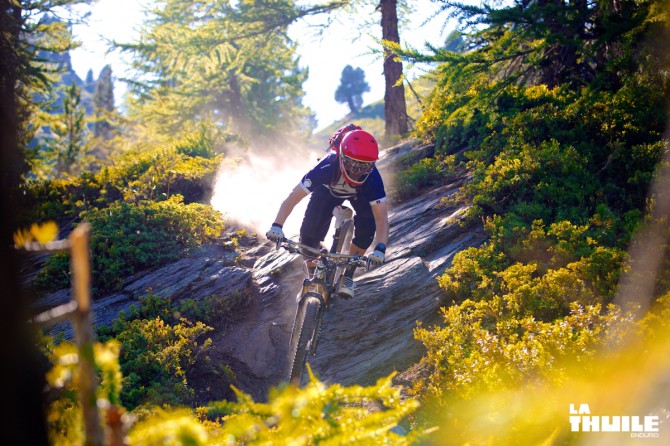 La Thuile, July 2014: We have explored the high trails to the top of Piccolo San Bernardo Pass and after that, we have ventured up to the slopes of the quarries for a trip into the most secret corners and the past life of La Thuile. Together with the main characters of this journey, Anka and Sven Martin, Manuel Ducci and Valentina Macheda, we have found the deepest meanings of the Enduro discipline.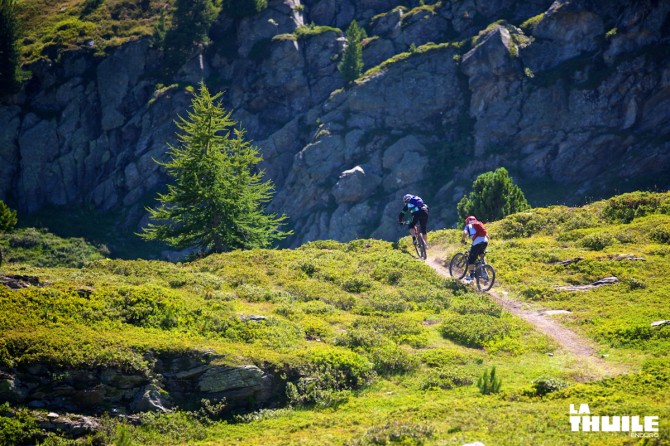 But we are almost there! The EWS weekend of La Thuile is now very close and we cannot wait to make you taste another little bit of what you will find in a few hours on the trails of this stunning location of the Aosta Valley.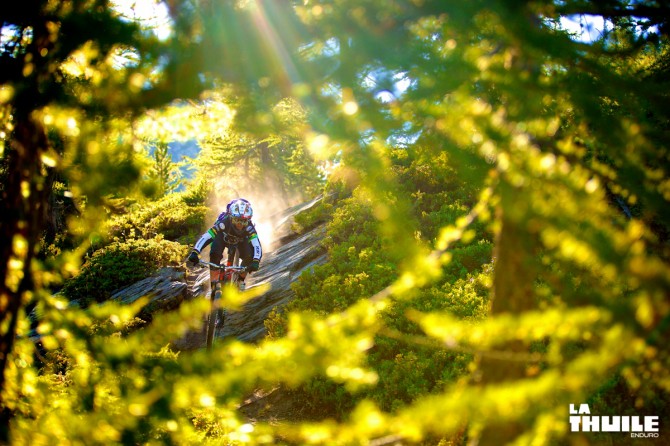 As the real essence of the Enduro, it is all about exploration and adventure, but also strong connection among people and, not least, pure racing spirit. Enduro is a battle over the Special Stages, a fight against the time and our own limits and this aspect, which is the pushing engine and the soul of this incredible sport, could not be missing in our journey towards La Thuile.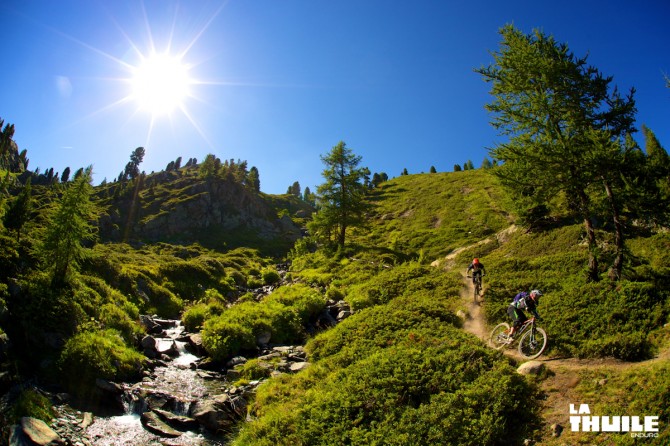 In this third and last video we will be joined by one of the most representative rider in the world, a real competition machine and riding skill mistress, Tracy Moseley.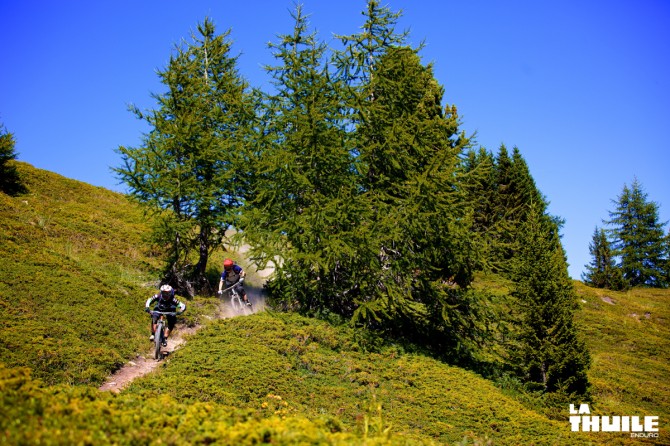 Together with her partner and team mechanic James Richard, riding downhill one of the most spectacular trail of La Thuile, Tracy showed us all her talent and rode following her instinct, scanning and deciphering the ground under the wheels with amazing swiftness.
As she has explained us during the interview contained in this video, she prefers wild trails and loves having to interpret them and find her line. So good that the rides chosen and prepared at La Thuile for this event are the most unspoiled we can think about!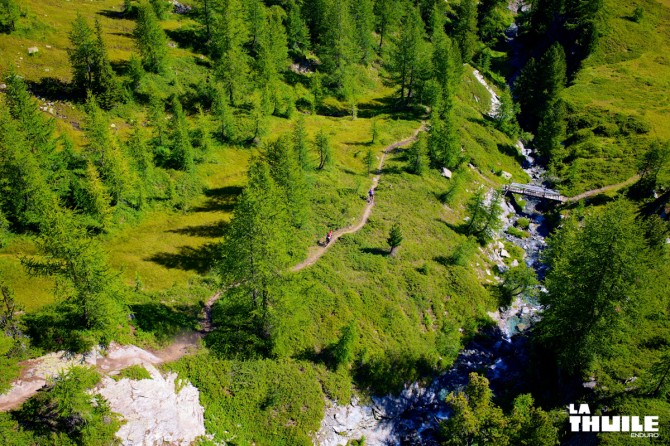 Featured in this Post
Comments