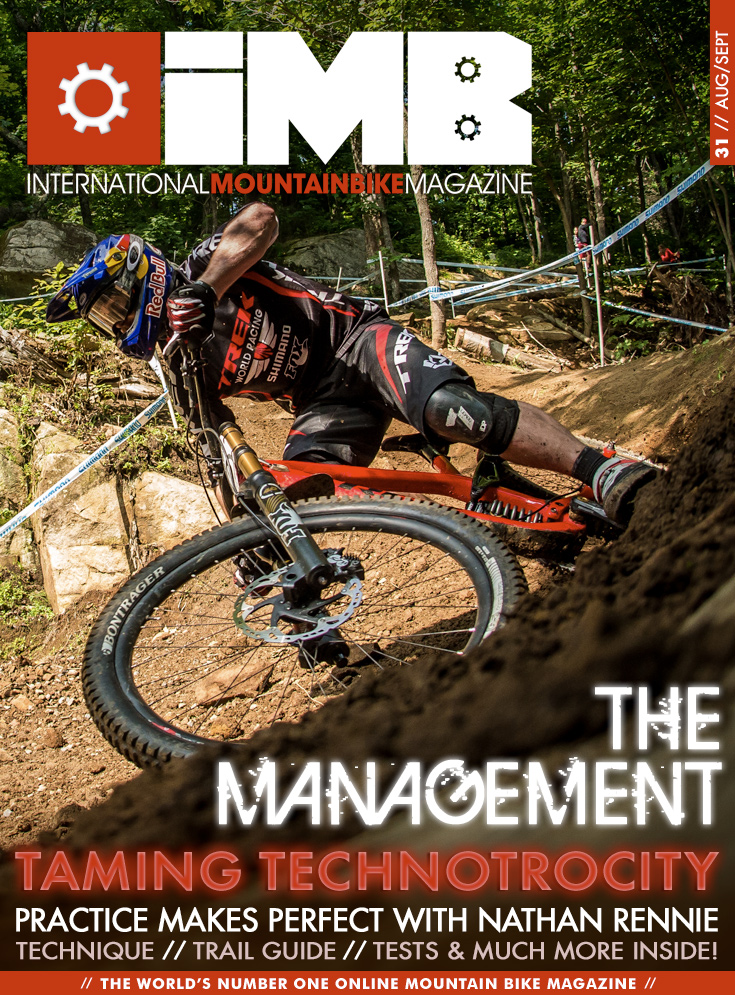 Check it out here: http://www.imbikemag.com/issue31/
We are really pleased to announce that Issue 31 of IMB has just gone live and as usual it is packed with the best photos, videos and stories from around the globe! In this issue we look at the team managers behind the UCI World Cup and find out what it takes for them to get their riders not just down the hill, but also to it! Pete Scullion goes in search of some seriously technical riding in Northern Spain and we head to Scotland for our Trail Guide. Richard Kelly and Ian Warby are on hand with the technique; this issue they are studying the art of looking, it sounds simple, but there is a lot more to it than meets the eye, ahem! We've also got Nathan Rennie talking about practice and whether or not it makes you perfect, plus there are the first 2015 bikes on test too!
There is plenty more inside so be sure to check it out…
We hope you enjoy the latest issue and don't forget to share it with your friends!
Enjoy!
http://www.imbikemag.com/issue31/
Tue 19th Aug, 2014 @ 6:00 pm
Comments