Win a Full Tire Insert Kit from Rimpact! this issue in our FREE subscriber prize draw.
We got a chance to get a close look at the new Urge line up at Eurobike. They're everything you'd expect and can't wait to give them a full review! Stay tuned! Here's the official product release on the new line up.
Win a Full Tire Insert Kit from Rimpact! this issue in our FREE subscriber prize draw.
At the start of everything and the origin of our sport, there is and always will be the trail. The wild, epic and infinite singletrack, we're all addict of it and it represents an everlasting quest for the passionate bikers that we are. At Urge, we're pretty lucky; we've decided to settle ourselves in two of the most beautiful places on Earth, to ride this MTB dream that here becomes alive. Whether it's the Colorado Trail in North America or the Trans Verdon in the heart of Provence, that's where we were born and the reason why we created our brand.

"SupaTrail, born on super trails" and here is our latest addition aimed to protect you whilst you ride miles and miles of these magic trails.
The SupaTrail, as you may notice, is directly inspired from the SupaCross from which it shares the same design.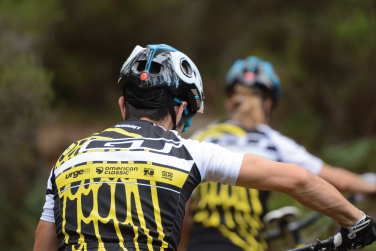 Of course it benefits from all our technological features in terms of eco friendliness with the recycled EPS and straps.
Its visor in its pure "Urge style", its nice color scheme and its multitude of small finish details give this helmet a unique and avant-garde design.
As always the comfort has been particularly worked on and the inner padding has been redesigned to optimize ventilation and obtain the ideal compromise between comfort and ventilation.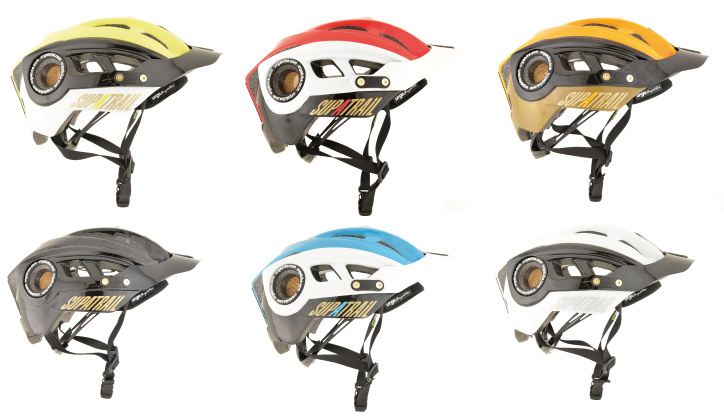 Thanks to its ring system and the addition of a big size (XXL), this Urge that is due to be a best-seller should finally cover all head sizes and satisfy many riders who until now were frustrated not to find a Urge helmet that fits them.
The trail is its kingdom, whether you ride in XC, All-mountain or enduro modes. The SupaTrail is an all-round helmet which adapts to your riding style, as long as the trail is nice… Because, don't ever forget, it's all about the trail.
Available in October 2014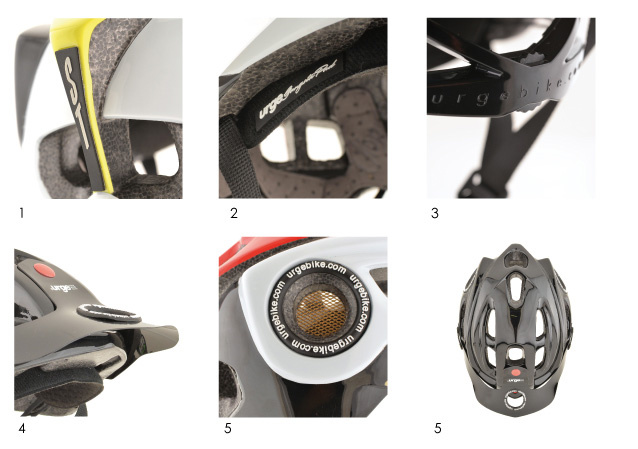 1 – Recycled EPS shell
2 – Featuring Gangsta pad, anti sweat system
3 – Custom ring system
4 – Flexible anticrash visor
5 – 14 large shape vents
• CE1078/ CPSC Certification
• In Mould construction
• Removable and washable pads
• Available in 5 sizes (S/M, L/XL,XXL)
• Weight: 268 g

Wed 3rd Sep, 2014 @ 7:30 pm
Featured in this Post
Comments