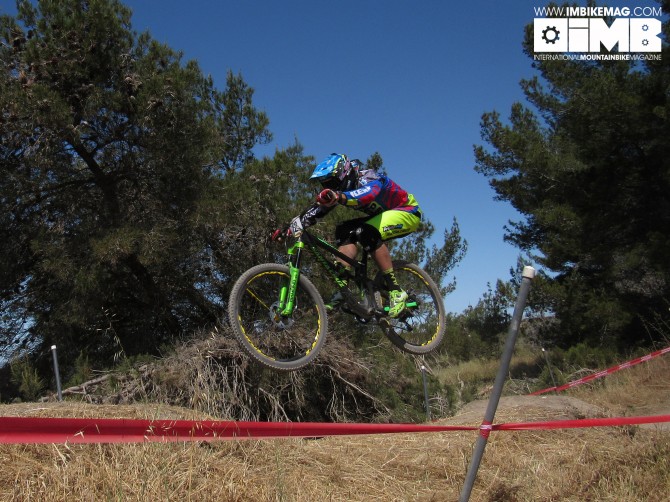 Race action started the fourth and final day of events in sunny California with the Pro Downhill. It was a short, sharp affair, blink and you'll miss it!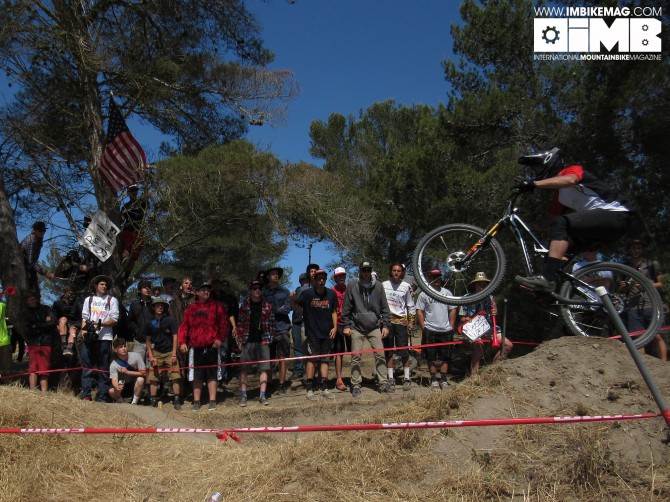 The course like most years was fast and flowy, with crowds lining the track and baking in the mid morning sun!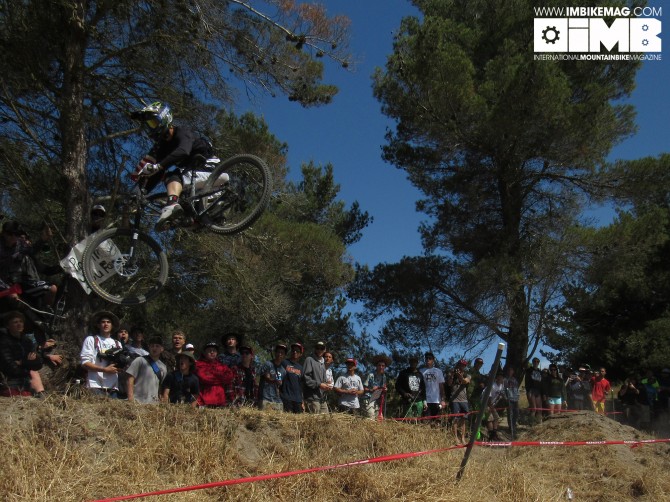 Sea Otter really is a one-bike event, with short travel Enduro bikes being the bike of choice across the board, including the downhill.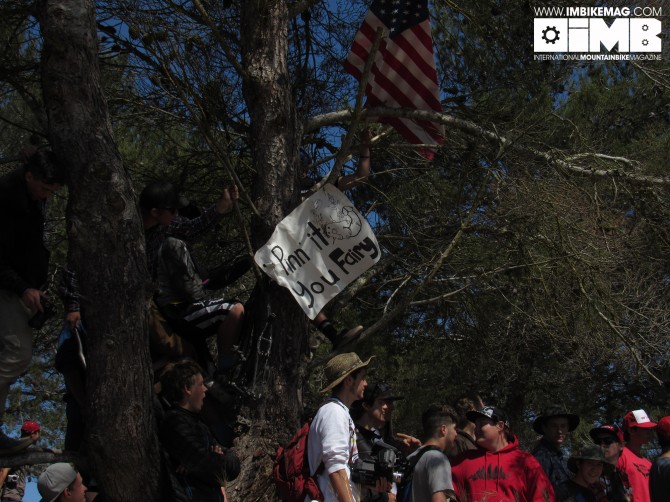 With the lively and unique crowd that you only really find at a DH race, if your not going to win, then you better perform, whips, a backflip and even a post crash beer before carrying on were just some of the crowd favourites.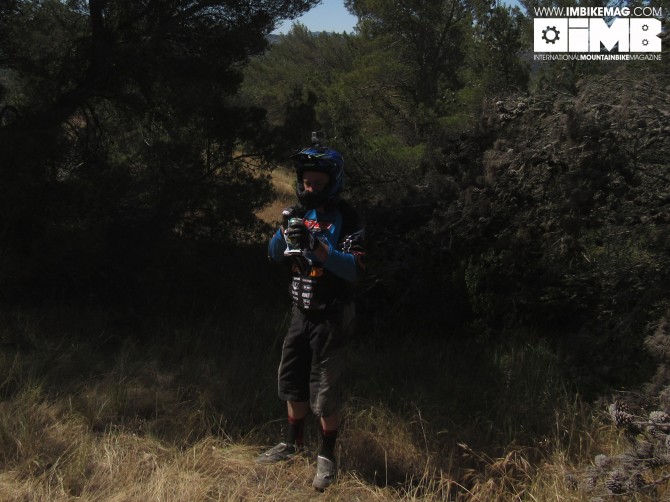 The winners were Californian home grown talent Aaron Gwin and fellow American Jill Kintner adding the DH to her Dual Slalom title.
Crankbrothers:
Launched on Thursday at Sea Otter, was crankbrothers custom pedal service, called The Candy Shop, this offers riders the ability to fully customise a pair of Candy, or Egg Beater pedals, with the ability to choose the colour of each part, the Q factor and even the material, which resulted in these fully blinged out 174g Ti Egg Beaters with gold, Ti and black parts. After Sea Otter this service will be available at the brands Laguna Beach show room and then online in the fall.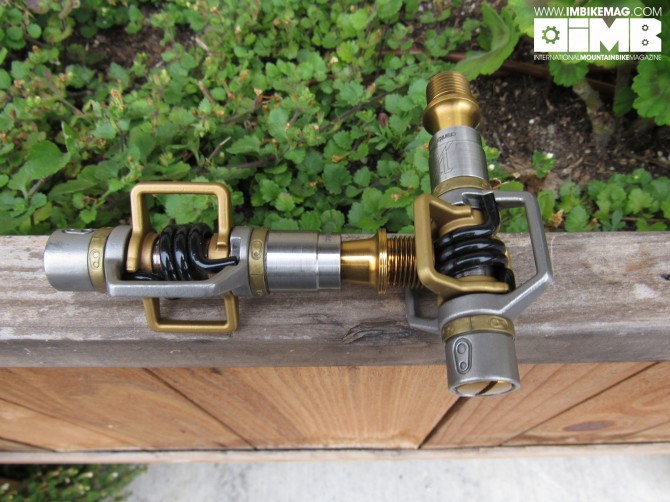 You may have noticed a few of the crankbrothers athletes sporting a crankbrothers tattoo and thinking how dedicated they were to their sponsors! Well there is a reason behind this, it's called "crankbrothers for others", each of their athletes has a chosen charity and for every event that they sport the crankbrothers tattoo, crankbrothers will donate $100 to their charity, should that athlete win, then that donation is increased to $200. There will also be a supporting website where you can see how much each athelete has raised and be able to donate, to ensure your favourite charity/rider ends the season with the highest level of donations.
Spank:
Looking like a sweet shop, Spank had a full array of pedals, bars and stems in a wide variety of colours.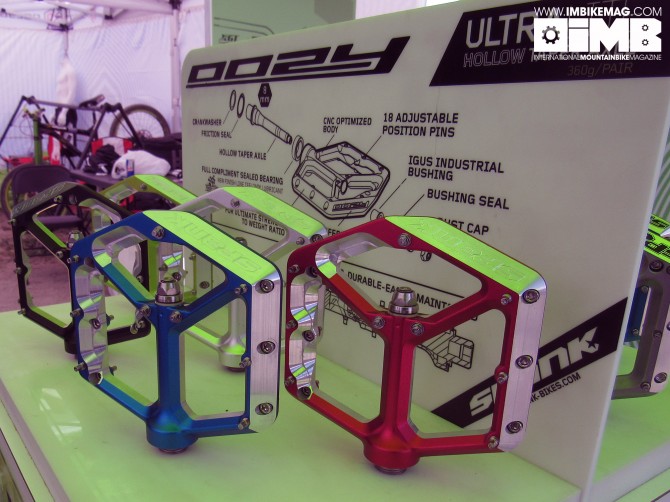 The Oozy which has been out for a little while, is still well worth a mention. Similar in style and shape to their popular Spike pedal, the Oozy is the diet version aimed at trail riding, featuring a 12mm profile and 18 pins, they weigh in at 360g.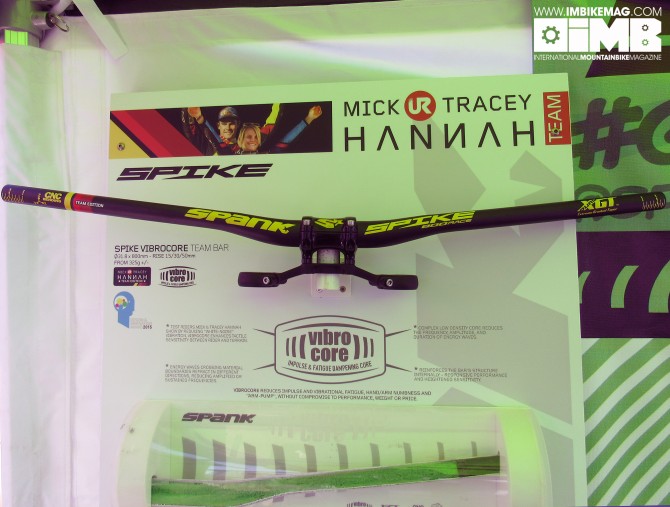 Spank's Vibrocore bars almost prevented this write up, after getting my finger stuck in a pair trying to feel Vibrocore technology, but we won't hold that against them! Designed to help limit hand and arm pump, the bars contain a closed cell low-density foam core that limits the transfer of vibrations, whilst also improving the strength and longevity of the bars. These are just one of a range of products that are used and tested by UR Team riders Mick and Tracey Hannah.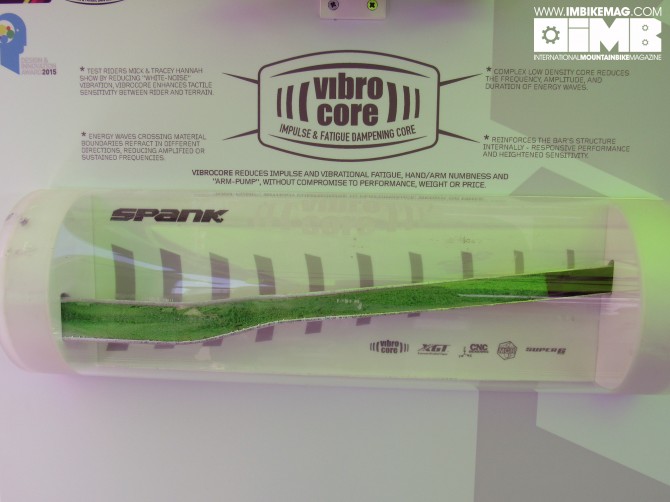 Five Ten:
The sticky rubber specialists were on hand to show off their new Kestrell shoe, which mates a carbon shank, with their signature sticky rubber, giving you excellent power transfer, but also great grip for those moments when you have to dab/can't clip back in. Styling is definitely not what we have come to expect from the company, gone are the laces and in their place is a BOA closure system, which should give a great all round and more customisable fit.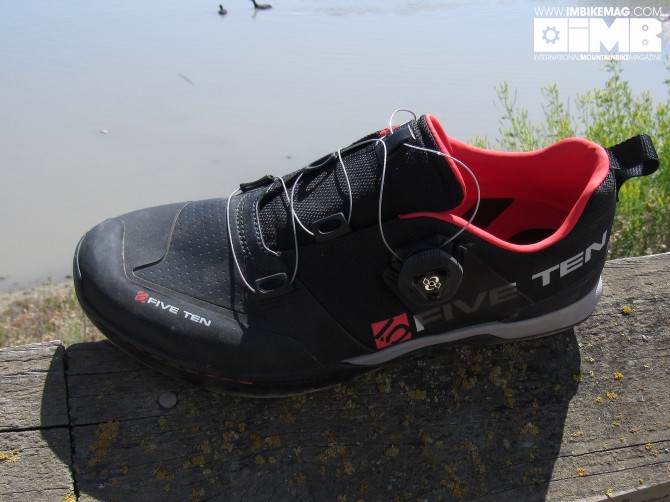 The brand were also showing of a strong range of new colour ways in their other men's and women's models.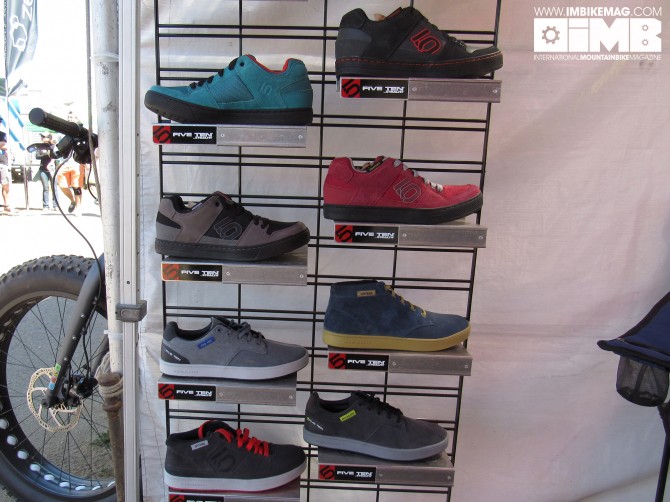 Morpheaus Bikes:
It's not just Trek who were showing their enthusiasm of giving kids top quality bikes, just like mum and dads, Morpheaus had this awesome looking Vimana JR with a 20" build kit.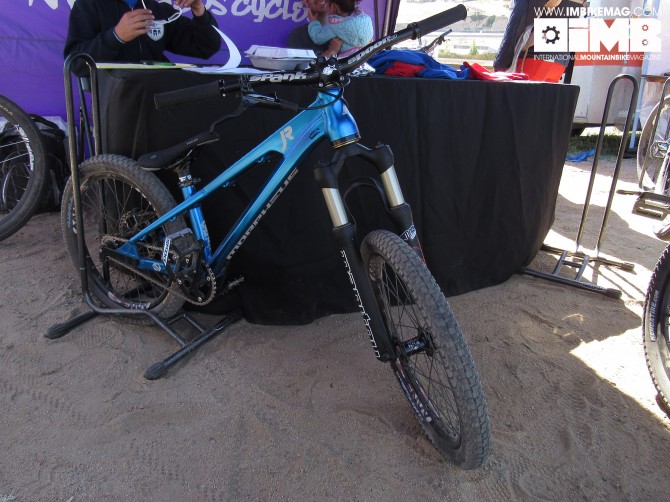 Featured in this Post
Comments