Day 3 in Monterey California started out overcast and foggy, with the weatherman looking to throw a curveball for the racers and exhibitors, but luckily for everyone, by the time we had ridden in to Sea Otter, the fog was burning off and the temperatures were climbing!
One Industries:
Known for their mtb and MX race wear, One Industries were unveiling their new technical casual line, Trails To Ales, designed for the bar … and the bike.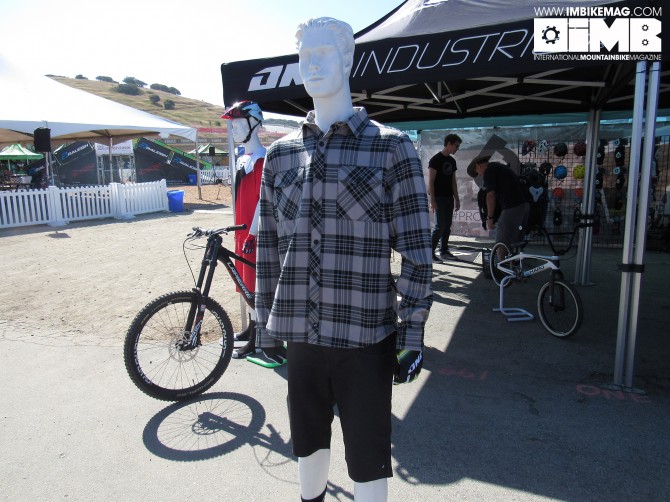 Casual looking, but fully functional, with antimicrobial fabrics, under arm vents, spf30 and moisture wicking properties, the Trails To Ales range is ideal for anyone that doesn't like the Factory Jackson look, is commuting, or is ending their ride at the local watering hole.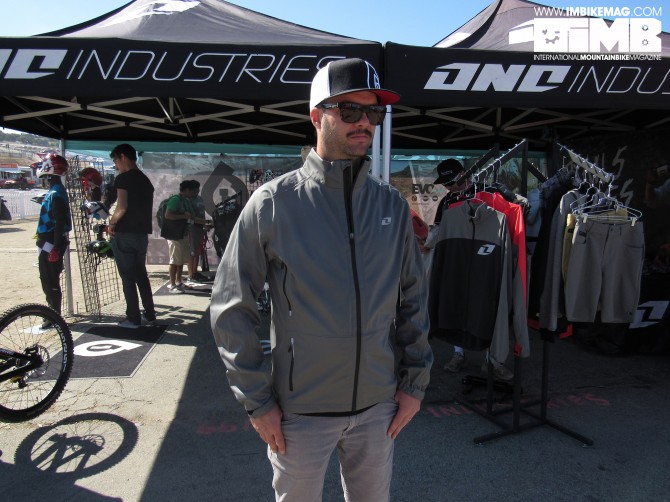 Magura: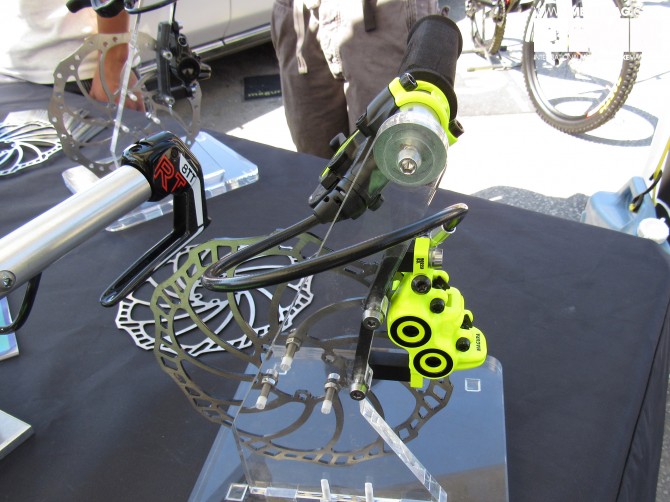 The German suspension and brake specialists are having a rather nostalgic year, 2015 marks their 40th year in America and sees them driving in to Sea Otter each morning in their lovely refurbished 1975 Caddie!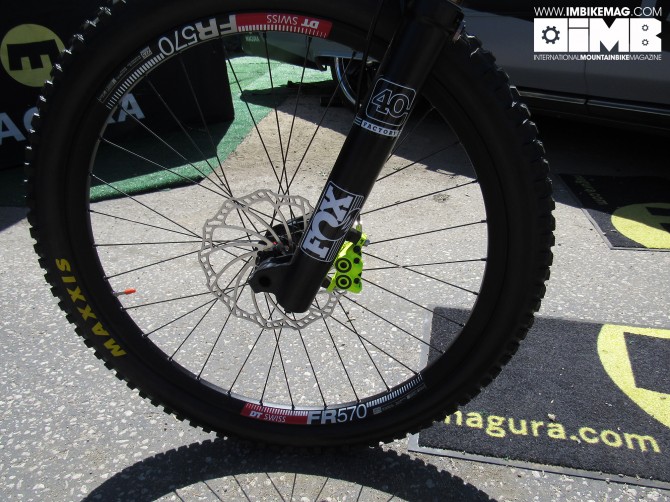 Following on that nostalgic theme, Gustav Yellow is back and it's on Palmers bike! In 1996 Shaun Palmer came so close to claiming the World Championships in Cairns, on his first attempt, on board an Intense M1 with bright yellow Gustavs. Well Palmer's back, the Star Spangled banner is adorning his new Intense and Magura's latest 4 piston MT7 Raceline brakes, in bright yellow are onboard.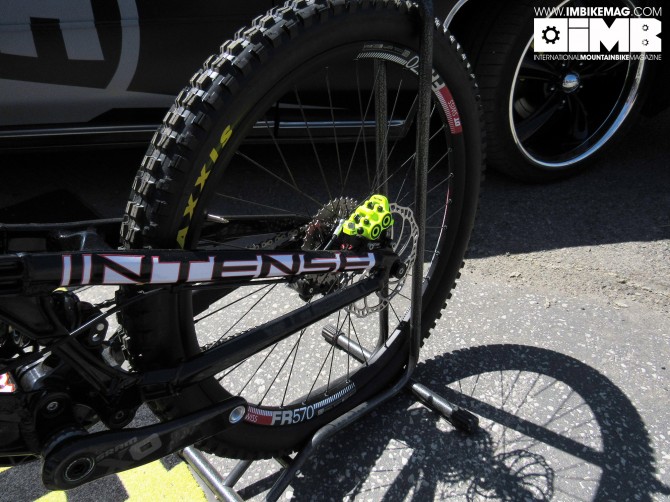 Durango:
American made, from American materials and run on 100% solar power (they even sell back to the grid), Durango Bike Company have a great philosophy and outlook, they also have some amazing looking bikes!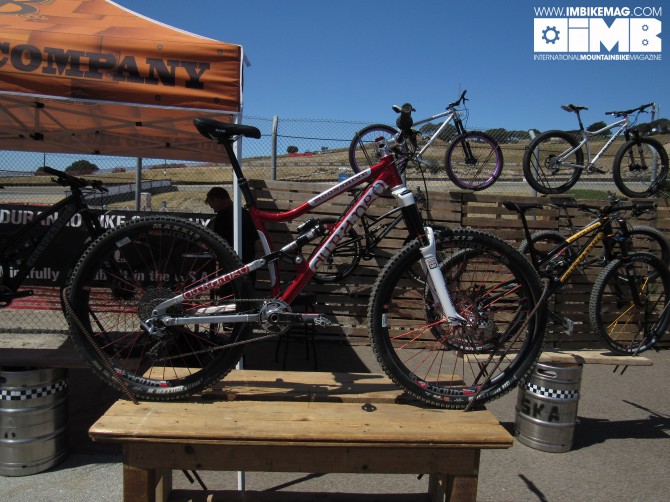 The Moonshine in its full glittery red paint job (more subtle colours are available) is the companies' 160mm travel, 650b bike.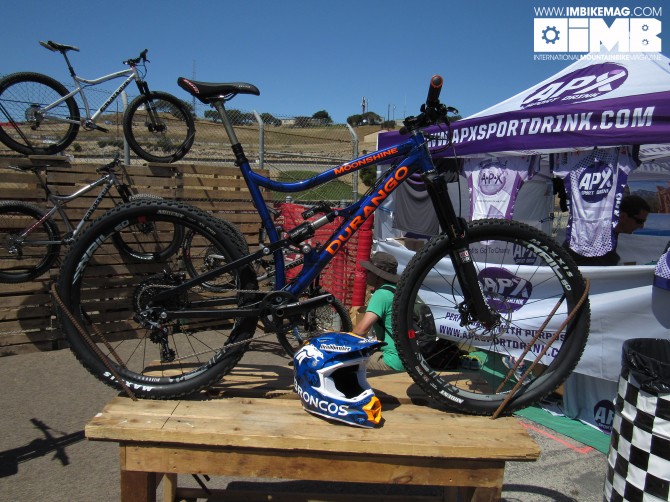 The Blackjack is their 29er, using 120mm of rear travel, a 67.5 head angle and a super tight rear end (16.7" chain stays), so in their words, it feels more like a 650b. It also features the new Boost standard rear spacing due to its lateral stiffness benefits, but it comes with the added bonus that should you wish to, you can run the bike as a Plus bike!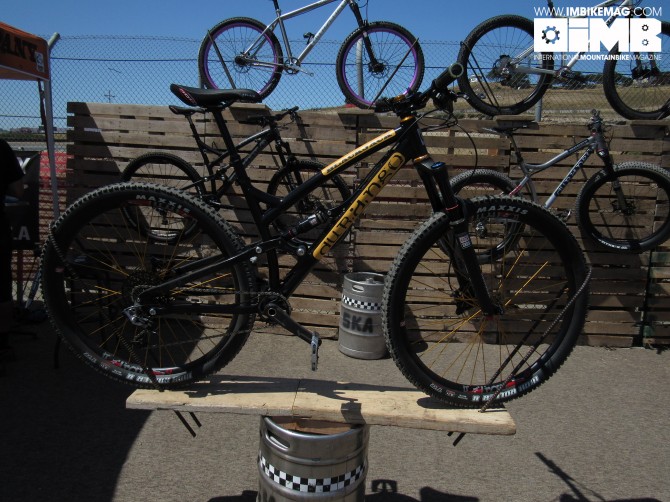 Fox Racing Shox:
Fox were displaying lots of updates for their 2016 range, with a general focus on improving dampening and sensitivity, open dampening cartridges are gone and the forks are now fitted with Fox's new FIT4 Dampers.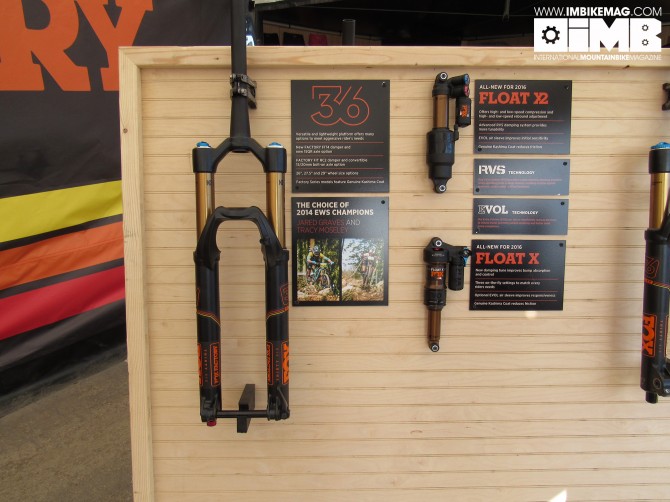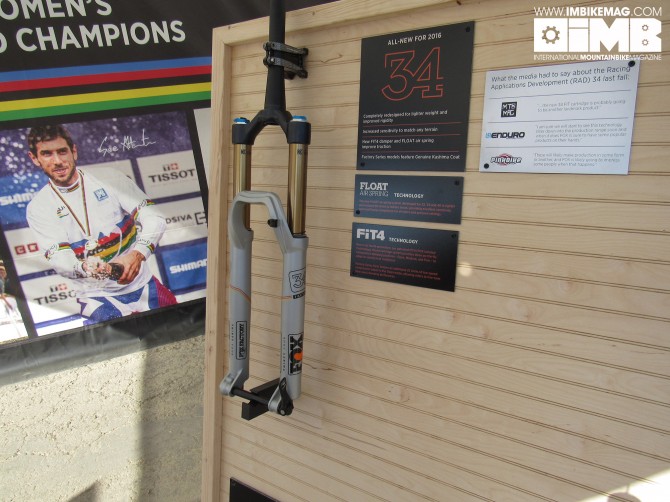 Negative coils have been removed, with that function now being handled by the new air spring, which has seen a general weight reduction across the board, with the 27.5 34 dropping 1/2lb, the 29er 34 loosing about 2/3lb and the 40 now coming in under 6lbs.


The DH X2, has already taken World Cup and World Championship titles. The shocks new RVS technology smooths the transition between low and high speed compressions, often found when hitting things in hard, fast compressed corners, with the aim of improving traction and cornering.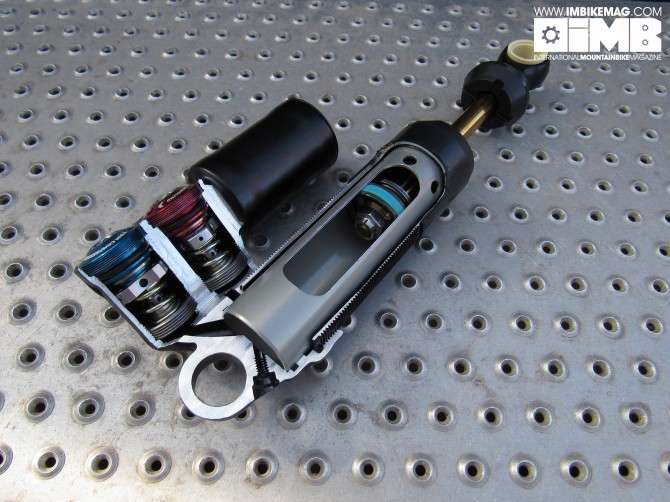 Featuring heavy and light shim stacks, that can be reversed, the DH X2 can be easily tuned to your bikes leverage curve.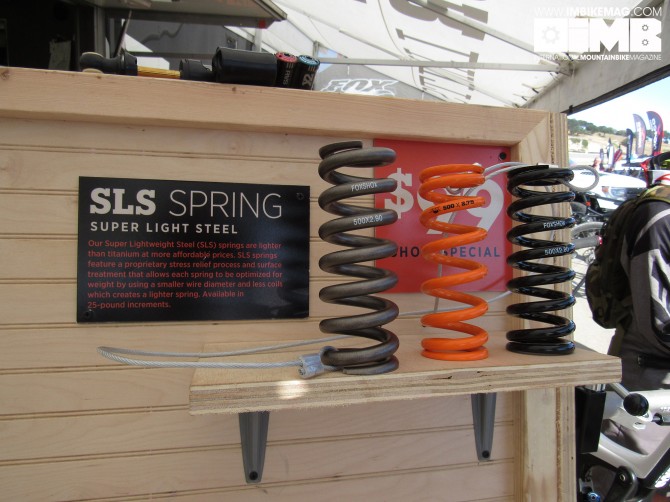 Fox has also been working on a range of steel springs that are actually lighter than ti, with some weights and lengths being up to 100g lighter, they will also be cheaper than their titanium counterparts! This is all done by optimizing the material usage and reducing the number of coils.
Dual Slalom:
Day 3 also saw the Pro Men, Pro Women and Legends Dual finals. The racing was extremely fast and close, Adam Craig won one of his rounds by 0.001 seconds!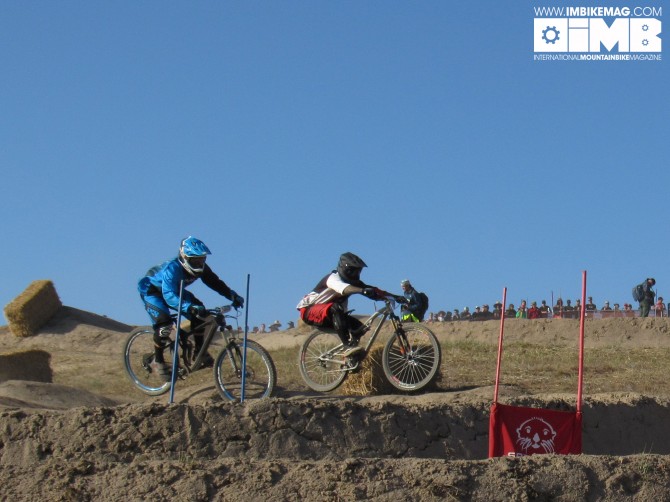 Shaun Palmer narrowly missed out on qualifying for the Pro Men's finals by 2 places, so instead raced in the Men's Legends class, which incidentally Leigh Donovan qualified for! Palmer progressed to the finals, where he went up against Marin's new Sales rep, Eric Carter, with EC coming out victorious.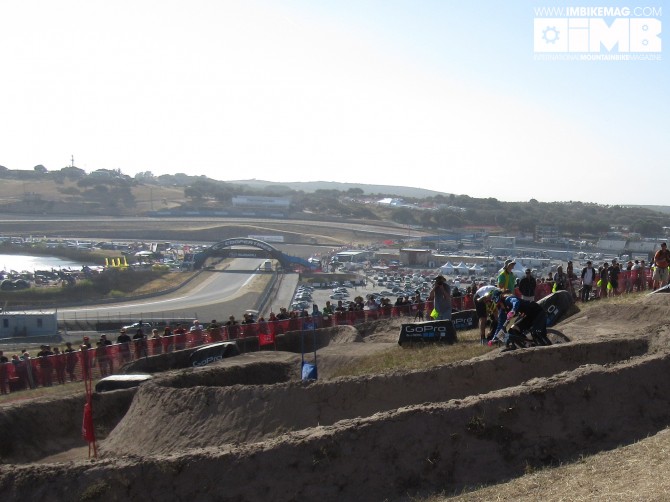 Leigh Donovan decided to race the women in the end, and unsurprisingly she came out on top, in fact at one point she was lapping faster than Eric Carter!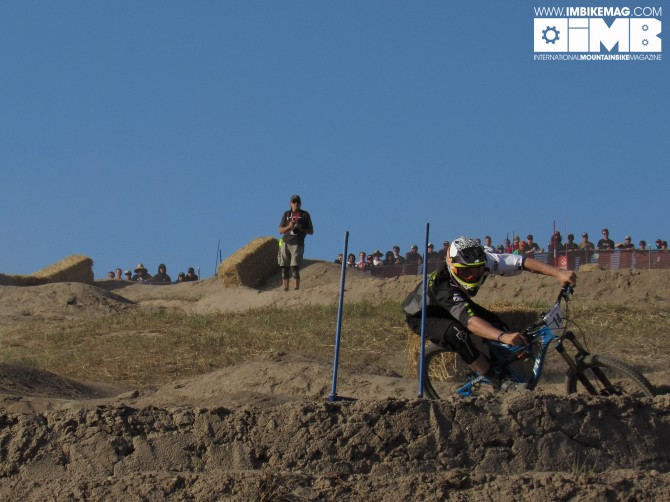 The Pro Men saw a changing of the guard, with all previous winners bowing out early on; Pivot's Bernard Kerr was looking strong, knocking Mick Hannah out on his way to winning the B Final against Mick's Polygon teammate, Andrew Neethling. However, it was the young Belgian GT rider, Martin Maes, that looked the strongest throughout the finals, dominating every heat in what was his first dual race, to eventually take the title from fellow enduro rider, Mitch Ropelato.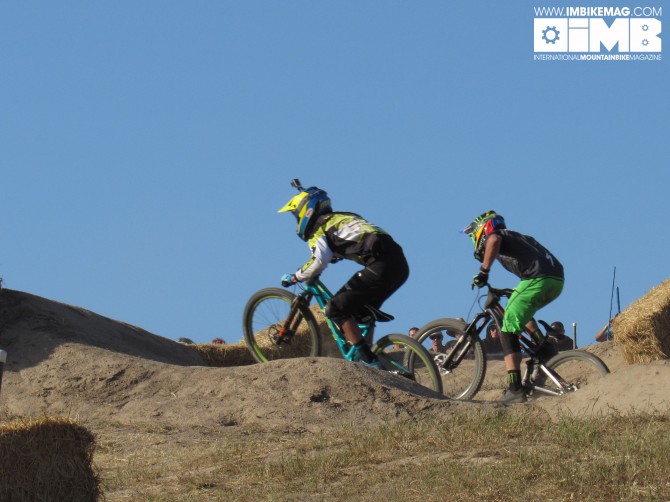 The Pro Women's field saw the previous World 4X champions; Jill Kintner and Anneke Beerten, ease their way to the final, with Kintner continuing her strong run of Sea Otter results, by yet again taking home the title.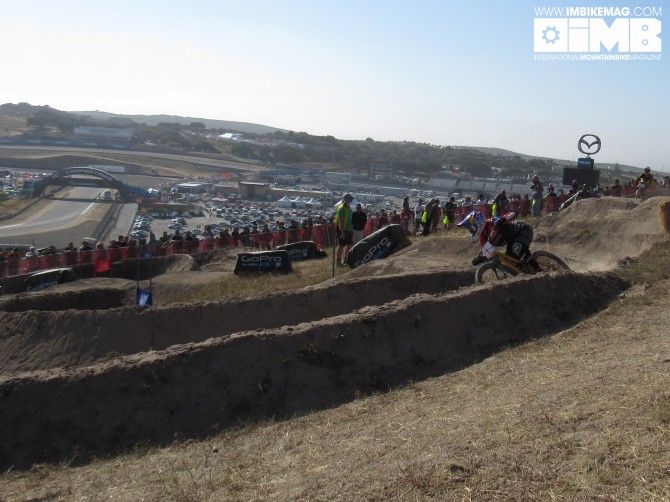 Featured in this Post
Comments