Hope Factory Tour / Piotr Szwedowski 2015
Follow Hope Tech rider, Piotr Szwedowski as he tours the Hope Factory discovering the history of the brand, taking a look at production and exploring their HQ before finding the huge pumptrack in the garden!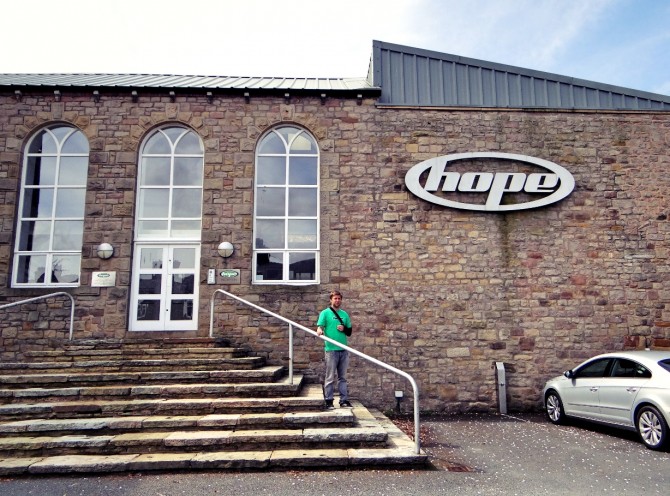 After Steel City DH I went to Barnoldswick for a Hope factory tour. I'm a Hope team rider for third season now and it was very nice for me to be invited to their headquarters. Barnoldswick is a small town in Lancashire, driving through the town you can not miss the Rolls Royce factory. Hope's two founders previously worked in the Rolls Royce factory. Hope HQ is divided into two parts, the first is smaller offices and social rooms, the other is a much larger production halls. The visit began with a reception or a room devoted to the history of the brand.
It is hard to believe but the first Hope disc brake was made in 1989! It made me think what was the gap between Eastern Europe and Western Europe, my pessimism was quickly commented by Alan, who said one sentence. "Look what you've done great progress in such a short time." It must be admitted that it is impossible to disagree. Alan Weatherill has worked in Hope from the first day, and he knows everything about this company, it was cool that he was my 'guide'. The office space does not occupy much space, most of the factory is allocated to the so-called social facilities. We felt like we were in a nice pub.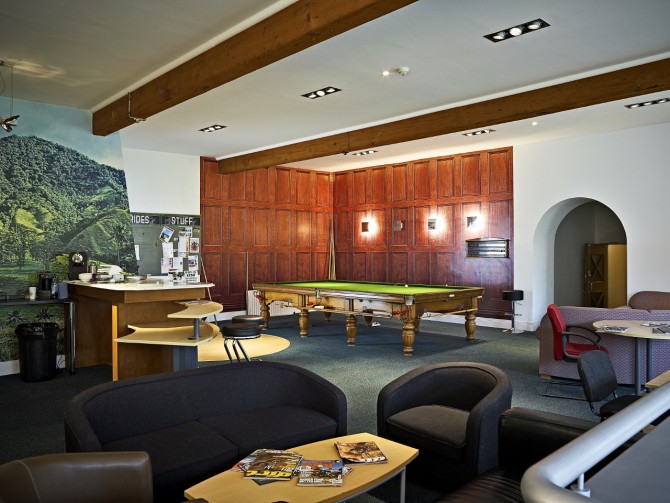 Hope's  'backyard' made the biggest impression on me… It's hard for me to describe it in words because I was speechless when I saw this pumptrack. It's more work of art than a bicycle track and bbq place, brook next to pumptarck! It was very sad for me that three days earlier I broke my collarbone and I wasn't able to ride it.
From the pumptrack area we went straight to the production hall. The first room occupies blocks of aluminum, which delivered to Hope have their first product shapes. The next room is the main production hall. The best part is that designers work literally behind the wall of the production line. This gives great opportunities when it comes to prototypes and product development. This business model certainly is more expensive to maintain but beats the classic model with an agent in Taiwan and manufacturing in China. The new product can be manufactured and tested in the laboratory at Hope all in one day and the next day you can make corrections. I was very interested in execution times of each product. For example, crank arm takes about 45min, brake handle 35min. The cost of performing parts this method is incomparably greater than the cost of castings used by other companies in the industry.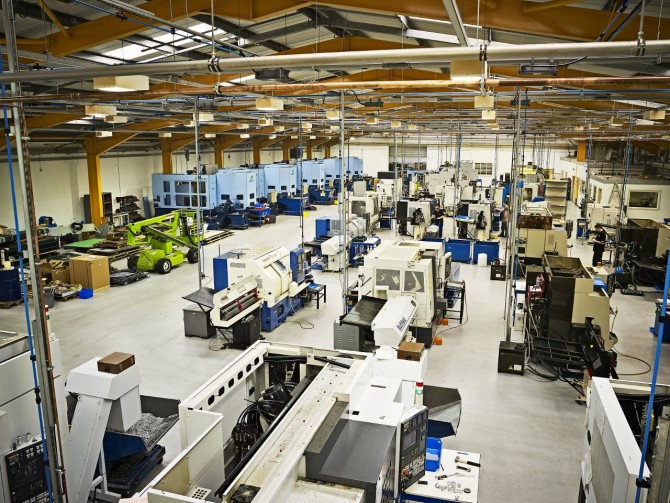 A lot of space is allocated for a testing. Products are tested there for cracks, breaks, the dents and the strength at high temperatures. An interesting place is the anodizing room, several vats bubbling with different colors plus one with tiny green only for Hope team riders and staff. The last room before the magazine is the "assembly line" where finally mounted parts. An interesting fact is that each Hope employee gets at least one bicycle built directly under requirements of the person!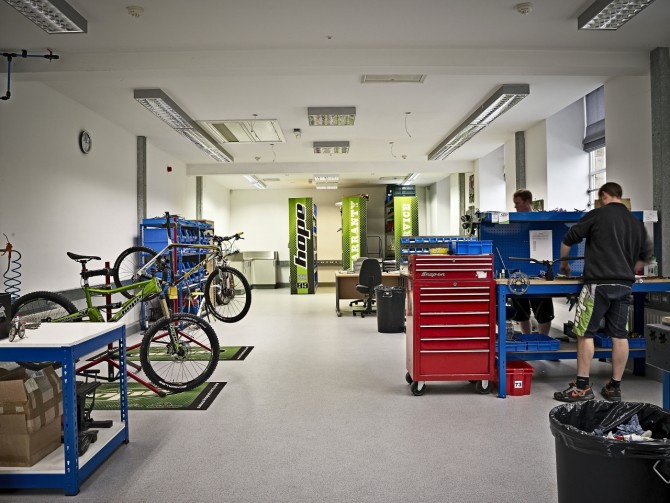 It was a pleasure to visit Hope and I'm proud that I'm one of the Hope team riders.
Peter Szwed Szwedowski
Ps. Thanks to Alan for a tour!
Featured in this Post
Comments