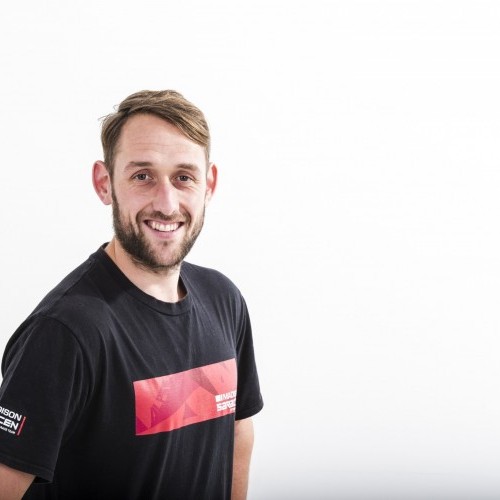 Madison Saracen Factory Team Announcement
Thu 10th Dec, 2015 @ 3:30 am
Madison Saracen Factory Team announces its exciting new line up for the 2016 season as Marc 'Slugger' Beaumont joins from GT Factory Racing after a short break from DH.
After another successful season of racing in 2015, the Madison Saracen Factory Team sees some exciting changes for 2016 that will continue their commitment to developing and supporting British racers on the world scene.
The team is excited to announce that experienced world cup winner and well known British downhill racer Marc Beaumont has signed a two year contract which will see him join forces with Matt Simmonds and Manon Carpenter to make a formidable team on the world cup circuit in 2016.
Team Manager, Will Longden:

"I've known Marc for a long time. The opportunity to bring him to the team with all his experience and talent is fantastic.

"There is a lot the other riders can learn from him and I'm sure a lot of fresh enthusiasm he will take from them. Marc has been a great ambassador for British mountain biking, so to have him representing Saracen bikes and Madison Clothing along with all our other sponsors is very positive for everyone.

"2015 had its highs and lows and we needed to strip things back and make the changes to get everybody focused and hungry for it again. I'm confident Marc is going to be pivotal in that and I can't wait to get the 2016 season under way."
Marc Beaumont:

"It's amazing to have the opportunity to come back to professional racing after a short break. Madison Saracen has one of the most professional setups on the circuit with an amazing team of staff that I respect and trust entirely. In addition to this there are great riders to push me along at every race. With this in mind I will have the best opportunity to fulfill my potential through 2016."
Manon Carpenter:

"I think we'll have a lot of fun in 2016 with the restructured team. I'm looking forward to riding alongside Matt and Marc, as well as seeing Matt Walker experience world cups for the first time.

"Considering how some of the races went I was happy with where I finished last year and there are plenty of things that I can improve on, which keeps this off-season interesting for me. I'm excited and training is already well underway, I think it's going to be a great year for the team."
Featured in this Post
8,887
7,071
32,289
Comments