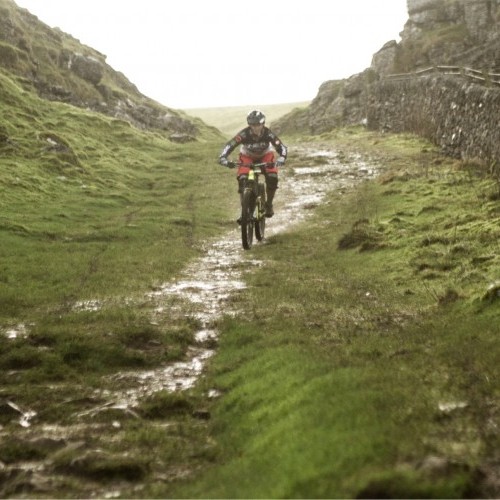 Bex Baraona – Taking On The World
Tue 16th Feb, 2016 @ 6:30 pm
Bex Baraona is coming into 2016 ready and raring to go, with a full season of EWS lined up, as well as local Enduro, Megavalanche, Steel City DH and numerous road trips and a full agenda of tearing up her home turf in the Peak District. It's shaping up to be a good year.
This is an introduction to Bex, we snuck in a couple of days at the start of her year, battled the weather and formed a bit of a plan for the season ahead. We will be following her antics, catching up with her in training and trips, as well as races.
She is lucky enough to have some solid support this year for her attack on the EWS with kit and training facilities, but other than that she is taking on the whole series self-funded, she's sold her beloved camper van to fund flights to South America and is living off yellow sticker bargains to make sure she catches the flight to La Thuile, this is one dedicated woman, with good things to come.
Featured in this Post
Comments