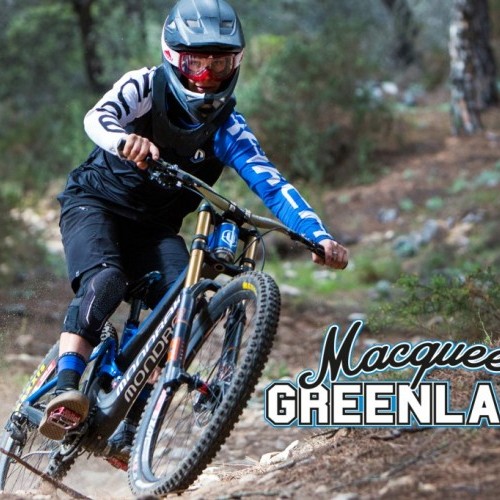 Mondraker Welcomes Laurie Greenland!
Wed 10th Feb, 2016 @ 6:30 pm
Laurie Greenland – the current Junior World DH Champion – joins MS-Mondraker Team for 2016, alongside Danny Hart, Markus Pekoll and Emmeline Ragot.
It is a great honor for us at Mondraker having such a young and talented rider racing for our MS-Team. Laurie has been training with his Summum Carbon Pro Team for quite some time now, he feels so confident and very happy with his new bike and expects consistent top 20 results for his first year in Elite category.
Miguel Pina, (CEO at Mondraker):
"At Mondraker we are delighted to have such a talented rider as Laurie racing with our MS-Mondraker Team on 2016 who dominated the junior field last season and is the current Junior World Champion. With his consistency, with seven podiums out of seven World Cup events, with three World Cup wins and overall World Cup title as a junior, no doubt Laurie and his Summum Carbon Pro Team will be one of the rookies to follow this coming racing season which is about to start soon and, of course, he is one of the rising and brightest stars on the international DH scene. We wish him the best for his first season in Elite category, along with our current and fellow riders Danny Hart and Markus Pekoll"
Besides our MS-Mondraker Team, we keep supporting Voul Voul Racing Team of France, with Rudy Cabirou, Marine Cabirou – current Junior women DH World Champion – and Florent Payet, who returns to race for Mondraker again! They all were recently visiting Mondraker HQ in Alicante.
Featured in this Post
Comments