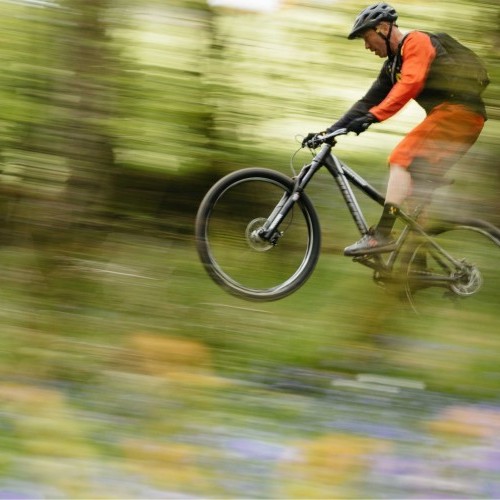 Chain Reaction Cycles MTB Demo Days – Bike Park Ireland Report
Thu 24th Mar, 2016 @ 6:30 pm
Looking to test ride a new rig for the coming summer? Demo days are taking place up and down the UK at the moment, chiefly with Chain Reactions Cycles mega MTB Demo Days, which run until June. The best way to choose a new steed has always been to get out on it and ride, so what are you waiting for?
The second in the series of 7 CRC MTB demo events took place at Bike Park Ireland on the 12/13 March. Spring weather was on hand for the 200 plus riders that attended the event to test ride the latest MTB's from Nukeproof, Ragley and Vitus.
Bike Park Ireland is a purpose built venue with a series of marked graded trails that provide a good test of any bike. Access to the top of the trails could be made via the steady climb up the fire road but most riders chose to take advantage of the excellent uplift facility to get as many rides in as they could. Lots of happy riders benefitted from testing the 2016 model year bikes and came away with a better view of what their next bike should be.
The CRC demo series has one more event in Ireland at Castlewellan on the 9/10 April before transferring to the UK for events starting with Aston Hill in Buckinghamshire on the 23/24 April.
For more information on the series visit the CRC Hub.
Featured in this Post
Comments