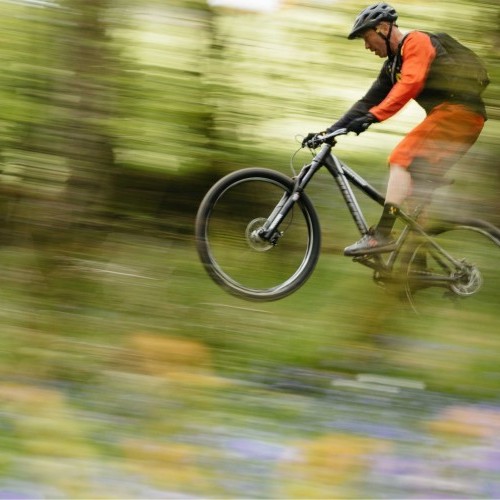 Chain Reaction Cycles MTB Demo Days – Bike Park Ireland
Sat 12th Mar, 2016 @ 12:30 am
The CRC MTB demo series kicked off at Castlewellan Bike Park in Northern Ireland on the 20th and 21st February. It was billed as the "Winter" session and that was exactly the weather the riders experienced.
They are a hardy lot in NI and over 150 riders turned up for the demo event to experience the latest 2016 MTB models available from Nukeproof, Ragley, Ghost, NS Bikes, Lapierre and Vitus. The choice available gave riders a great opportunity to test and compare models to decide upon their next purchases.
The CRC MTB demo series moves onto Bike Park Ireland next for the weekend of 12th and 13th March. This is a fantastic purpose built venue with uplift facilities.
The Demo Bike Brands
VitusSommet VRX | Sommet VR | Sommet
Escarpe VRX | Escarpe VR
Sentier VRX | Sentier VR | Sentier 29
Dominer
Nukeprooof Mega 275 Pro | Mega 290 Pro
Scout 275 Comp | Scout 290 Comp
Pulse
Ragley Marley | Mmmbop | Piglet | Bluepig | Bigwig
Food and Beverages
As with all the venues there will be a café or catering available onsite for a refuel, so don't forget to bring some change with you.
How to Register
You will be able to register onsite on the day, however numbers are limited and we recommend that you register online in advance. The registration fee is £5 and is non-refundable. You can register for your preferred date and session on our registration page.
Your Registration entitles you to:
1 Demo Session on your chosen Date and Time Slot
A Chain Reaction Cycles Goodie Bag
Free Parking
Free Coffee
Free Shower
Find a CRC MTB demo event near you.
Sat 12th Mar, 2016 @ 12:30 am
Featured in this Post
Comments