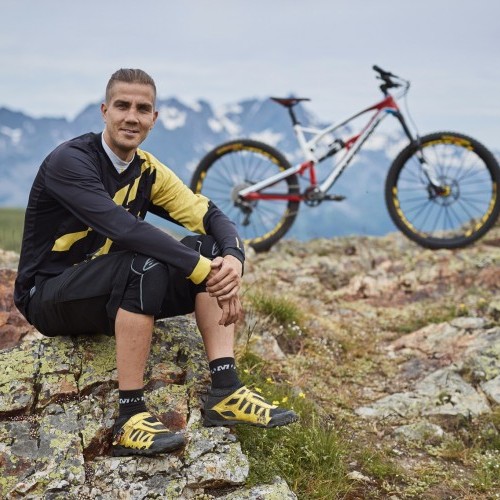 Matti Lehikoinen's Custom Nukeproof
Thu 7th Jul, 2016 @ 6:30 pm
Every child grows up with a hero. Someone to look up to and inspire you. Nukeproof have an incredible roster of riders that we hope are helping inspire the next generation of mountain bike riders.
As a downhill world cup winner racing for the legendary Honda program and Nukeproof's longest serving pro athlete; Matti has been heavily involved with much of the development behind Nukeproof's products . Matti's skills, drive, determination and personality is a great reflection of the Nukeproof brand attitude. Now in his 5th year with Nukeproof, Matti is focusing on racing his Mega 275 in the Enduro World Series and other adventure races.
As a rider hailing from an area covered in snow for over 6 months of the year and in a relatively flat area of Finland, who was it that inspired Matti to ride? As with many racers Matti is a huge moto fan, be it Supercross, MX, rally or cruising round on his Harley. Matti loves speed! Growing up around speed his hero is Finnish bike racing legend Jarno Saarinen (1945-1973).
Jarno "the flying Fin" Saarinen is Finland's only moto road racing World Champion winning the 250cc title in 1972. Racing against the sporting legends likes of Agostini and Barry Sheene he looked set to repeat his success in 1973 in the 250cc and 500cc class, but tragically lost his life in an accident at the Monza race. He was a factory Yamaha rider and rode to glory aboard his custom red, white and blue Yamaha. We took this colour scheme as inspiration for Matti's Mega 275. https://en.wikipedia.org/wiki/Jarno_Saarinen http://www.mcnews.com.au/jarno-saarinen/
Earlier this year Matti's team mate from the 2009 Stevie Smith tragically passed away. He will ride this one off frame as a gesture to his hero Jarno Saarinen and also his friend and team mate Stevie.
Further to this at the end of the season we will auctioning this unique frame, with all proceeds going to the Stevie Smith Foundation.
#longlivechainsaw
Featured in this Post

Finland
131,936

United Kingdom
93,146
Comments