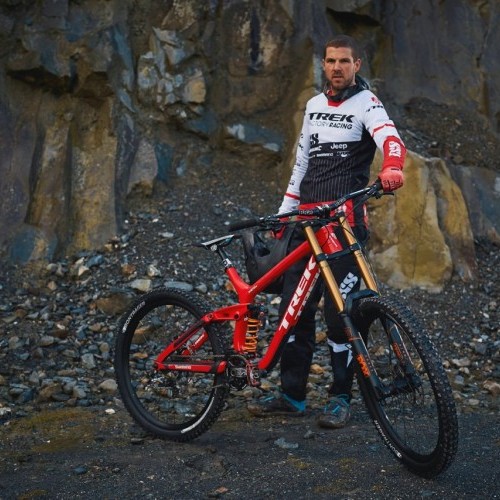 Red Bull Hardline Returns To Wales On September 18th
Fri 8th Jul, 2016 @ 9:30 am
Hard by name, hard by nature, the Red Bull Hardline with Jeep isn't an event for the faint of heart. Hailed as one of the toughest downhill mountain bike races in the world, the third edition of Red Bull Hardline returns to the hills of Mid Wales on September 18th, 2016. The four minute course, built by Dan Atherton on a remote Welsh mountain, combines gap jumps, giant slab rolls and tight wood sections. It's tough on mind, body and bike.
Last year's racetrack was one of the most demanding seen, pushing some of the most progressive riders to their limits. The road gap feature returns in dramatic style this year, sending riders off the side of the mountain and virtually over the heads of the crowds of spectators.
Speaking of the return of Red Bull Hardline, course designer and rider Dan Atherton said:
"Red Bull Hardline was created to push the progression of our sport, both myself and Olly Davey have learnt a lot from the last two years and this year we are pushing the progression of the event itself, both for the riders and the fans".
Last year Scottish Ruaridh Cunningham took the title, in 2016 expect to see Gee Atherton fight hard to finish on top of the podium.
If you wish to attend the event as a spectator, please register your interest at redbull.co.uk/hardlineTickets go on sale: 26th July at 10am.
For more information about the event: http://www.redbull.co.uk/hardline
Featured in this Post
29,151
361,145
Austria
47,790,335
Comments