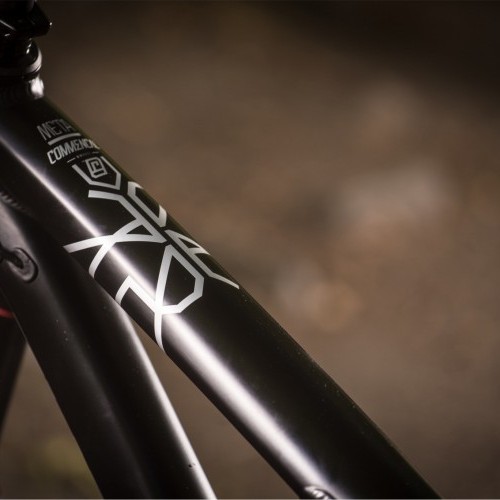 Commencal Meta TR V4.2 2017
Wed 21st Sep, 2016 @ 9:30 am
Win a GO3 Camera by Insta360 this issue in our FREE subscriber prize draw.
Who used to ride their mountain bikes for hours upon end without a care in the world? With a big group of friends, tearing around town, over fields, through woods, riding old and new paths, walkways or trails. Adventures, exploring, wilderness and nature. A mountain bike makes these things possible.
Nowadays, with the growing number of trail centres and MTB parks worldwide it makes sense to have one bike that can do it all.
The new META Trail V4.2 has a little more travel, front and back, with re-worked geometry to fit. It pedals as well as it descends and vice versa.
The Trail Bike By Commencal
– Playful
– Dynamic
– Comfortable
– Reliable
– Adventure-ready
Our Trail (or TR) is best suited to less mountainous and more rolling terrain. it is less engaged and less committed in the downhill sections than its big brother the All-Mountain (AM).
In a nutshell, what makes the difference between these two major categories of modern mountain bikes is the geometry of the frame and the suspension travel, front and rear.
The narrower or more closed angles of the TR shifts the emphasis to climbing with the 130mm suspension travel on a TR instead of 160mm on the AM.
The rest of the components are almost identical (to the AM) and the prices are more or less the same so it just depends on which reliable and durable bike you think suits you the most… TR or AM? The debate is exciting and competition is strong…
Info
– 130mm rear travel, designed for 130mm / 140mm forks
– New cable guide around bottom bracket
– Down tube protector
– More clearance for brake caliper
– New top tube
– More room for water bottle
– Boost standard.
Featured in this Post
Comments