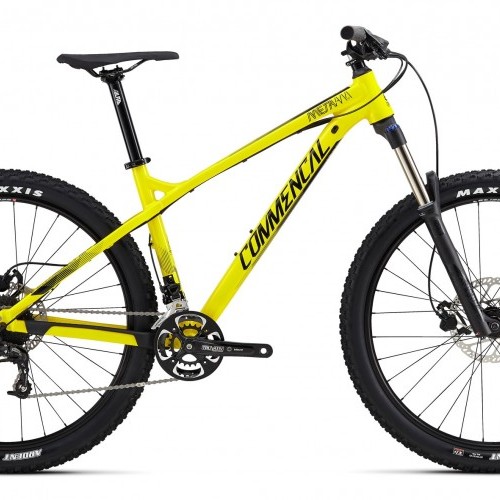 Commencal Meta HT AM 2017 – Gaetan Vigé
Fri 4th Nov, 2016 @ 12:30 pm
The new META HT AM is a weapon. A hard tail with 160mm of travel up front is man enough for any type of terrain. Perhaps you simply like a more rigid rig that can take you anywhere and everywhere and if you're just starting your journey into mountain biking, then it's the perfect tool to perfect your skills. It's safe to say that that's how the world's best started, not forgetting the rest of us!
All you need to do is sit back and witness Gaetan Vige (multiple junior World Cup DH winner) to see how versatile it is and more importantly, how much fun one can have. HT forever!
There's not just the Race version (as seen in the video) on offer, we also have the Origin and Essential models in the HT AM family too. So no matter what your budget, you can enjoy a far from entry-level bike which is guaranteed to suit any ability of rider and more importantly, enable progression for those just starting out.
META HT AM RACE 650B Black 2017
Travel: 160mm
Fork: RockShox Lyric RC
Transmission: SRAM NX 1×11
Brakes: AVID DB3 200mm/180mm
Price: 1 599 € / US$ 1,599 / CAD$ 2,099
META HT AM ESSENTIAL 650B Orange 2017
Travel: 160mm
Fork: RockShox Yari RC
Transmission: SRAM X5 2×9
Brakes: AVID DB1 200mm/180mm
Price: 1 299 € / US$ 1,299 / CAD$ 1,699
META HT AM ORIGIN 650B Yellow 2017
Travel: 160mm
Fork: RockShox Yari RC
Transmission: SRAM X5 2×9
Brakes: AVID DB1 200mm/180mm
Price: 999 € / US$ 999
Featured in this Post
Comments