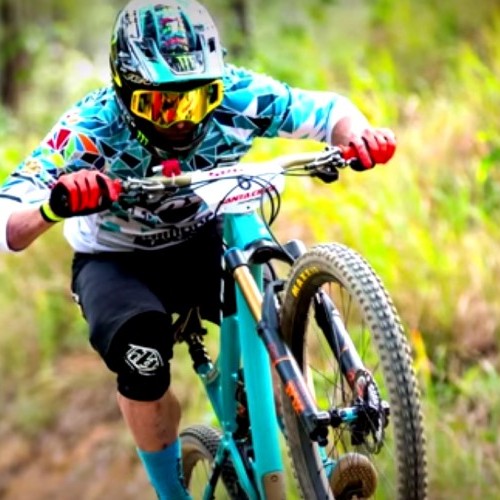 Hope PMBA Enduro Series 2017
Mon 7th Nov, 2016 @ 3:30 pm
Putting the 'fun' into enduro the Hope PMBA series is back for 2017 with a 'ride it with your mates' format and a shed load of categories for you lucky people to get entering in to.
5 rounds at 5 venues, the series is back for a 4th year. With so many good events on in 2016 it was great to be the riders' choice, the most popular series in the country. We'll be delivering fun in bucketloads again for 2017, in a series that shows the versatility of the enduro format. Events which are true grass roots funduros, but also rounds that will be a greater challenge for our more experienced racers. All run under BEMBA guidelines to maximise rider safety and reduce confusion with a common core rulebook. No seeding or stage start times, just ride with your mates!
Starting off, as it tradition, with Gisburn forest in March and a great venue to ease us into the series at the start of the year, 1 day grassroots enduro.
It's then June before round 2 and a 2-day event at Lee Quarry and Havok Bike Park, short steep stages and a big loop on bridleways tying the venues together gives this a real adventure feel.
July sees the return of Gnar bike park for round 3, a completely different style again, with lots of short stages. With so compact a space the atmosphere kicks off and racing the same track multiple times is just another twist in the format.
After our summer break, and also after midge season, we get to the ever popular Kirroughtree for our September event. Back to a more traditional format the loam filled woods of South West Scotland will no doubt deliver a great day of racing. Facilities are great, location is beautiful and as its generally a longer journey for most of our regulars many bring the family, this round has developed a great family feel to it over the last few years. We are even looking at doing something for the kids on Saturday so watch for further information.
October sees the series final gets pumped to a big 2-day event; Grizedale has some fantastic riding and is a favourite among riders, with 2 days we can really go to town at this high-elevation venue. Some of our longest and greatest elevation stages of the series can be found over a variety of steep, technical, rocky, rooty, flowy and fast terrain; which we'll weave into a suitable course.
For the series overall your points you can drop your worst score of the first 4 rounds. The final counts but attendance is not compulsory.
Great news for the ladies; we will be running 3 women's categories after many requests. U21 Women, Senior Women(19+) and Vet Women.(40+) this gives overlap so that fast young shredders, or more mature pinners can ride in the main senior women category if they prefer.
Men's categories remain as Under 19s, Senior, Master, Veteran, Grand Veteran, while the Hardtail category is unisex.
Lite categories with shorter courses will also be available for men and women. Lite course details will be given around a week before in the racers email but may change on the day of the event, this allows us to review weather and stage conditions, transition times and select the best option. Just tell us at the finish if you did the lite rather than full, we don't need to know in advance giving you great flexibility.
The 3 x one day events will be £43.50
Lee Quarry & Havok Bike park weekender will be £55 including parking and camping
The Grizedale final weekender will be £60 including parking
The first half the available entries open Monday 28th November at Midday,
Keep an eye on http://www.pmba.org.uk/enduro for more event information or follow us on social media:
I: @pmba_enduro
T: @pmba_enduro
F: PMBA Enduro Series
Featured in this Post
Comments