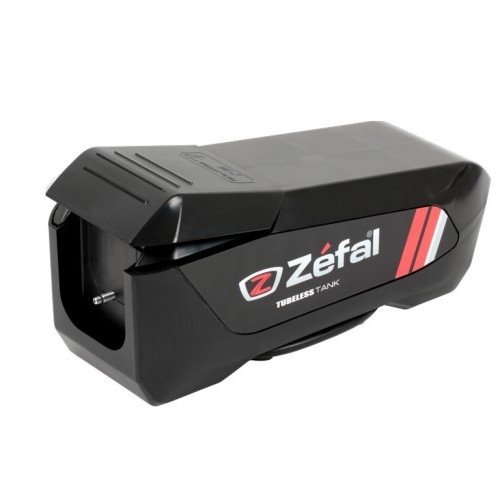 Fit Tubeless Tyres Effortlessly!
Tue 13th Dec, 2016 @ 12:30 am
How many of us have had to deal with tubeless tyre fails in the shed? We've even managed to blow a few rims up thanks to dodgy compressors! In an ideal world it should all be a great deal easier to sort and thanks to Zefal's new Tubeless Tank it just might be. What works for you?
Zéfal launches the Tubeless Tank, a tank that stores air from a floor pump and quickly delivers it to the tyre. The Tubeless Tank, made in France, allows to install effectively and effortlessly a tubeless tyre.
A single pump action releases the air stored in the tank using the Boost Air System aiming to fit a tyre onto the rim immediately and without any loss of pressure.
The aluminium tank can hold a pressure up to 16 bars and the direct connection ensures a seal with the valve and avoid any flow loss.
Compatible with any floor pump, Zéfal recommend using a floor pump with a minimum capacity of 10 bars like those in our Profil Max range.
The Zéfal Tubeless Tank is autonomous as well as being easy to carry using its handle. Reliability and simplicity guaranteed thanks to the Zéfal's experience of more than 130 years.
Comments