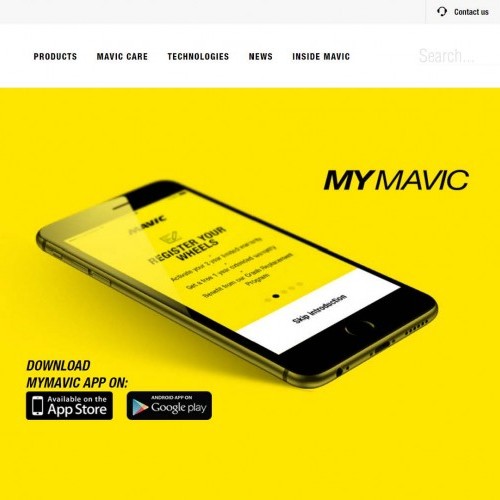 My Mavic App – Get The Most Out Of Your Bike
Tue 31st Jan, 2017 @ 9:30 pm
Is there room for another biking app on your phone? Now you can check your Mavic products' settings to the Nth degree by downloading their new app, designed to help customers run the right tyre pressures, find dealers and even work out the best rim width for your ride!
Mavic is pleased to introduce an application both on iTunes and Google Play to provide more information and more service to our customers.
Either road cyclist or mountain bikers will find useful and easy information access through this handy tool on smartphone.
– App Store
– Google Play
Services through the App:
– Mavic Care program
– Product User Guides
– Tire Pressure recommendation
– Tire Width recommendation
– Dealer Locator
– Product personalization
Featured in this Post
Comments