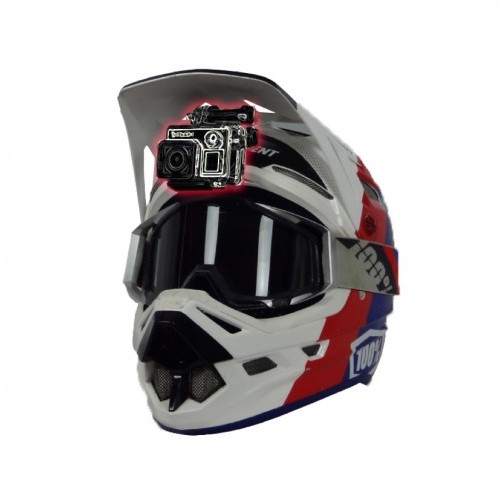 Ninja Mount: The Action Cam Mount For Full Face Helmets
Wed 25th Jan, 2017 @ 12:30 am
Helmet mount for your helmet cam getting on your nerves? If you suffer from that heavy head feeling and want a better POV shot from your camera then Ninja Mount could be just the ticket.
Ninja Mount is specially designed for fullface helmets to fit the action cam under the visor. It consists of two parts which have a special form, putting your helmet camera into the perfect position.
Benefits of Ninja Mount
Better view from your camera
Lower center of gravity
Better protection against dirt and crash impacts
Maximum style for you
The adapter and the pivot arm are high quality injection molding plastic parts designed by us. The two screws are purchase parts, the quality of which we also monitor.
Ninja Mount is easy to install and uses the existing screw thread under the visor.
Ninja Mount is compatible with most mountain bike and motocross / quad fullface helmets.

NOTE: if you have an ONEAL, URGE or another helmet without a screw thread under the visor, you will need an additional adhesive pad and a buckle (not included, but easy to get standard parts). Nevertheless, you will benefit from the special pivot arm and you can mount your camera under the visor. If you are unsure whether your helmet is compatible to Ninja Mount, please contact us!
Ninja Mount works great with action cam standard housings, for example:
GoPro: Hero/ Hero3/ Hero4/ Hero5/ Session/ Session5
Garmin VIRB Ultra 30
Rollei: 430 / 425 / 415 / 300 PLUS
Sony: unfortunately not!
Ninja Mount also works great with helmetlights!
For more info visit: http://www.ninja-mount.com or the Kickstarter page to invest in Ninja Mount.
Featured in this Post
Comments