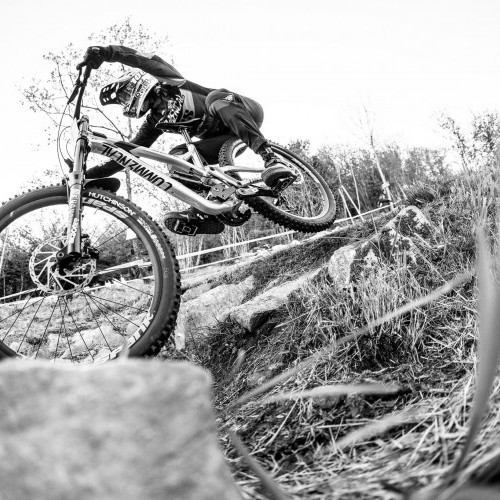 Commencal in Lourdes: Successful Qualifications All Round!
Sun 30th Apr, 2017 @ 12:30 pm
Need a new wallpaper for your desktop? Get a load of these awesome shots in qualifying from the Commencal Vallnord DH Team yesterday. The qualification rounds for the UCI World Cup DH in Lourdes is done and it was a good day for the Commencal riders!
The entire fleet of riders from the COMMENCAL VALLNORD DH Team and the COMMENCAL Lac Blanc Team will race tomorrow having all qualified.
Women
Myriam Nicole – 5th
Men
Remi Thirion – 8th
Amaury Pierron – 11th
Thomas Estaque – 14th
George Brannigan – 20th
Pierre-Charles Georges – 51st
Gaetan Ruffin – 70th
Also in the top 70 are Francisco Pardal (66th) and Carlos Langelaan (69th). Best of luck to all this afternoon!
Featured in this Post
Comments