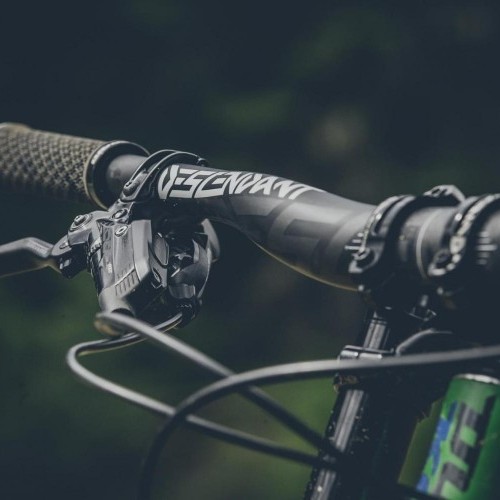 Truvativ Descendant 35mm Downhill Bars and Stem – GO BIG OR GO HOME
Mon 26th Jun, 2017 @ 12:30 am
Having good contact points on your bike is an absolute must and will help to achieve a smoother, faster, more confident ride. Truvativ – owned by SRAM – have released a line of burly downhill bars and a stem to help you get on with the business of riding with confidence.
—
You know that feeling when you tighten the straps of your full-face helmet and position your goggles just the way you like them? You feel like you're ready to charge any line – like you can hit anything that gets in your way. When you stare down at your descendant 35mm cockpit, you get the same feeling.
Descendant 35mm DH bars are big and burly and made to handle all the gravity you want to dish out. Feel confident.
Descendant 35mm Carbon Downhill Riser Bar
800MM WIDE – 20MM RISE – 5° UP – 9° BACK
35mm CLAMP DIAMETER – CARBON Fiber
Weight – 230g
MSRP: $180 | €198 | £168
Descendant 35mm Aluminum Downhill Riser Bar
800MM WIDE – 25MM RISE – 5° UP – 9° BACK
35mm CLAMP DIAMETER – Aluminum
Weught – 310g
MSRP: $70 | €79 | £67
Direct Mount Downhill Stem
50MM LENGTH – 0MM RISE
35mm CLAMP DIAMETER – Aluminum
AM Spacer options: 2.5mm, 5mm, 10mm
Weight: 155g
MSRP: $75 | €83 | £70
Featured in this Post
Comments