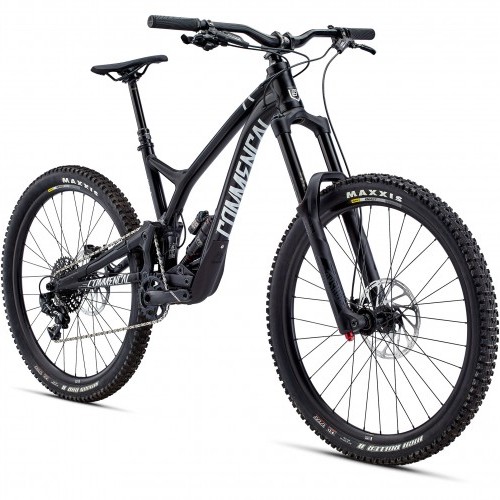 New Commencal Supreme SX – Hard Drug!
Sat 22nd Jul, 2017 @ 3:30 am
It's a big travel, hard hitting new bike from Commencal and the first 100 sold come with a topless Yoann Barelli. True story… But is this new sled #hotornot?
In a world where performance and competition often take over, at Commencal we still believe in fun! We love climbing on our bikes but what we really want is to send it big on the way down. We're not talking about race lines here, we're talking about big lines, the ones that require «balls» as we like to say! For those who want to ride harder and also for those who think that having fun is more important than a fast time, the Supreme SX is for you, it is for us!
The first prototypes with a high pivot point (HPP) were developed on an enduro platform with 160mm of travel. There are numerous advantages to such a system – optimised wheel path, reduced kickback and anti-squat for better pedalling.
Let's start with wheel path. When the bike is not moving it's difficult to differentiate how the HPP will affect the suspension but in action, it's a different story. The rear wheel moves backwards and what better tool to absorb hits.
This rearward axle path extends the chainstay length, bringing more stability and grip. It's simple and effective. To counter the influence of the chain, there is an idler positioned near the main pivot, which eliminates harmful kickback. The suspension is then not affected by the chain at all.
Featured in this Post
Comments