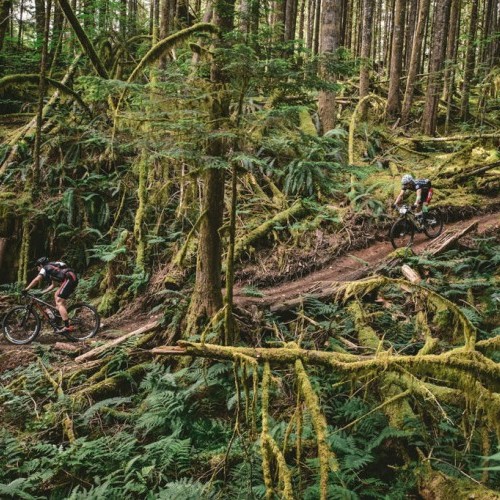 The BCBR Experience: Day 7 – Whistler
Fri 7th Jul, 2017 @ 12:30 am
Win a Peaty's Complete Bicycle Cleaning Kit this issue in our FREE subscriber prize draw.
Day 7 and the final stage of BC Bike Race takes place in Whistler on July 13! Racers will start at the Olympic Village and experience much of what the valley has to offer in the way of rewarded climbing, technar, new trails, and even a little taste of the famous Whistler Bike Park.
Over the last 30 years volunteers have developed the Whistler Valley trail network to what it is now – an annual 16 million dollar tourism draw. But, as Whistler Trail Solutions Founder, Grant Lamont, tells us, that was never the goal. Mountain biking in this resort town was developed to link communities and built on the strong relationships that have developed as a result.
After seven days of experiencing some of the best singletrack that British Columbia has to offer, racers will cross the finish line at Rainbow Park, surrounded by the breath taking mountain views, and will receive their medals; officially becoming BCBR Finishers. For many this will be the realization of a goal many years in the making and the scene is as celebratory as it is emotional as their exhaustion gives way to pure joy!
BC Bike Race will be welcoming their 11th year of international racers to package pick-up tomorrow in North Vancouver and our racer will be under way, starting on Main Street in Cumberland in just three days. Tune-in at home to our race coverage and follow along the journey through photos, videos, race reports, and live updates!
Registration for the 2018 BC Bike Race will only on July 14 at 12pm (pst). The race sold out in 23 hours last year, don't miss out!
Featured in this Post
1,950,529
Switzerland
611,315
1,976,885
Comments