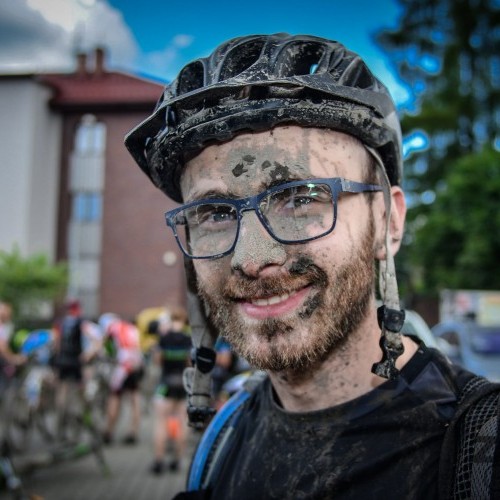 The Star of South: MTB Rediscovered
Tue 18th Jul, 2017 @ 6:30 pm
Southern Poland may not be at the top of everyone's MTB bucket list of places to ride, but with welcoming villages, proactive locals and enough altitude difference to provide both challenging climbs and hair raising descents, it really should be. Poland's typically grueling, inclusive and rewarding Star of South came back out to play for its second year, as Przemyslaw Zielinski reports.
The 4-stage marathon The Star of South made it possible to rediscover mountain biking; its challenges, obstacles and the enormous satisfaction gained.
It was only the second edition of this marathon, yet it managed to stir quite an enthusiasm among mountain bikers. They all came to three charming Polish villages (Stryszawa, Zawoja and Makow Podhalanski) to compete for four days on demanding tracks. There were warriors from northern land Warmia and Mazury, Silesian fighters, always ambitious bikers from Central Poland and, of course, well-experienced local highlanders. International bike society has been strongly represented as well. There were people from Czech Republic, Slovakia, Netherlands, United Kingdom and… Chile.
They all had to face MTB tracks, meticulously designed by Cezary Zamana himself, a Tour de Pologne winner and cycling champion of Poland. Every day brought a new challenge. The marathon begun with a prologue in Stryszawa – an individual time trial. It was planned as necessary acclimatization in harsh mountain climate and as a first test on steep and rigid ascents.
Its final part seemed like it had no end. On the second day the peloton, after a pre-start and short ride through Stryszawa,  furiously attacked the local forests. With still a lot of power in the legs and fresh energy, bikers deftly conquered one obstacle after another, including giant stones, creaking under the wheels, and a killing climb on Jalowiec peak (1111 ASL).
Zawoja, for the second year in a row, greeted bike daredevils with a horrendous rain pour and literally piles and piles of brownish mud. Despite such unfriendly conditions and a very challenging stage profile, the majority of bikers decided to go on the longer and harder Pro distance. And they won. The same can't be said about their gear, unfortunately.
Sunday, the Star of South final day, was planned in Makow Podhalanski. Bikers, seemingly tired and experienced with marathon efforts – their legs definitely heavier than three days before – faced a long, long ride. Half wheel-deep puddles intermingled with the burning asphalt of local roads which ultimately led to an exciting, rocky descent, finishing the Star of South. After it, all was left to sprint to finish where every biker was given a golden medal and surprise gift, which would help all of them to remember about the marathon over the next twelve months.
There was a great number of emotions and worth-mentioning moments. On Saturday, every biker left bike town with her or his baggage of emotions. Somebody was still talking about the extremely challenging descent. Another painstakingly compared this year's result to previous ones. Somebody else was loudly wondering how he had been able to finish such a hard marathon.
Every day, bike town was vibrating with passion, exclaimed in various languages. Local bands played on stages, power could be regenerated at tables full of local dishes and snacks cooked by farmers, bikes were repaired by BMC service and hurting legs were massaged in Regeneration Zone, ran by Sferis.pl and DJI.
This year's the Star of South main slogan was: discover. New track exploration, immersing in the unique atmosphere of Malopolska and, last but not least, a new look at MTB. During four days of the Star of South many bikers found out how much power and how great ambition are inside them. It turned out that even the scariest descent can be successfully beaten even at 2000 meters of altitude difference. Rarely, competition during marathons is so two-dimensional. Next to competition against rivals, there is competition with biker's own weakness.
All cyclists of the Star of South should be called winners. And what will happen next year? What stumbling blocks will be prepared by Cezary Zamana and capricious Babia Gora Mountain? What sacrifices will bikers have to do? We will see during next, third edition of the Star of South.
The Honorary Patronage was given by Jacek Krupa, the Marshal of Lesser Poland. Project was co-financed by Lesser Poland Voivodeship.
Featured in this Post
Switzerland
312,183
381,615
Netherlands
1,149,372
Comments