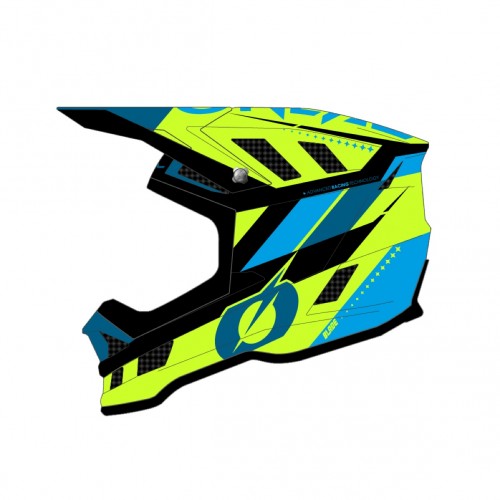 O'Neal MTB 2018 Collection
Tue 29th Aug, 2017 @ 9:30 pm
The 2018 O'Neal MTB collection sees new products across the helmet, riding gear, goggles and protection ranges, developed with riders and racers to bring advanced racing technology and innovation to everyone from local grassroots riders to top World Cup racers.
Highlights include:
Helmets
New for 2018 is the Blade full-face DH race helmet, developed in conjunction with Greg Minnaar. Greg will wear the signature Carbon Fiber version during the 2018 World Cup DH campaign with more graphics and colors available in the Fiberglass version.
The Blade will be the first product in the range to feature IPX™ ACells helmet impact absorption technology, designed to reduce head injuries caused by low speed and rotational impacts during crashing.
Riding Gear
The riding gear collection has been completely redesigned with new cuts, fabrics, graphics, colors, features and benefits, all developed with input from our riders, from elite international racers through to our grassroots program.
Medium weight fabrics and cut to wear with or without knee pads and body armour, the new Stormrider is the perfect Enduro/ All Mountain kit to wear for full days in the saddle.
Tough and durable enough to withstand crashing and trail debris yet offering enough freedom-of-movement with 4-way stretch fast-wicking, quick-drying breathable fabrics for all-day riding and racing. Packed full of features, the Stormrider kit offers all versatility you need.
Legacy Pants
As with the Blade helmet, the Legacy Pants have been developed with Greg Minnaar and tested by Greg and other WC riders during the 2017 season to refine and improve the design ready for release.
The pants offer the perfect balance of freedom-of-movement (lightweight and breathable fabrics with a race cut) and durability to create the perfect race and DH pant.
—
Products will be available in-store and on-line in Fall17 and Spring18. Stay tuned for more information at http://www.oneal.eu » and sign-up » to O'NEAL NEWSFLASH to receive exclusive information and offers on the new 2018 collection and more.
Featured in this Post
South Africa
471,823
United States
910,394
128,085
Comments