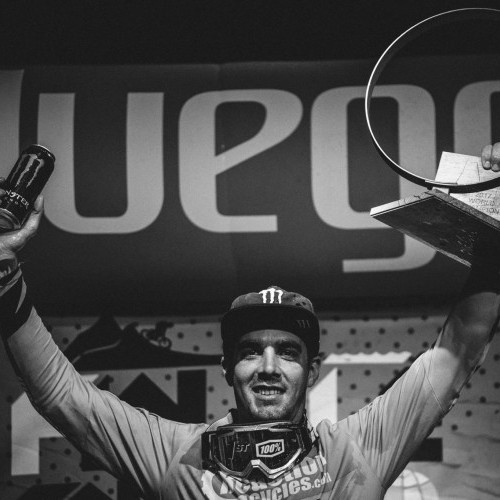 Sam Hill – 2017 Enduro World Series Champion
Tue 3rd Oct, 2017 @ 9:30 pm
Win a GO3 Camera by Insta360 this issue in our FREE subscriber prize draw.
Your EWS men's winner for 2017 is… none other than Mr Sam Hill, taking the world series crown at the final round in Finale Ligure, Italy for Nukeproof and CRC-Mavic. Grab a can of Monster, pull up a chair and watch this now!
"As you can imagine the whole team at Nukeproof are beyond proud on what Sam has achieved on Nukeproof bikes and components, our first DH world cup win (MSA 2014), first EWS win (Valberg 2016) and now our very first World title.

"Once more Sam has done it his own way; supreme bike skills, flat pedals, family man, amazing team support, Monster for breakfast, enduro beers on the evening and a lot of training and determination. Thank you to him for all his hard work and sacrifice this season, enjoy the off season.

"He's now off to race XC at the Cape to Cape… What a legend."
Sam Hill 2017 Enduro World Series Champion: Flat pedals win medals.
Film by Salva Moreno
Featured in this Post
Comments