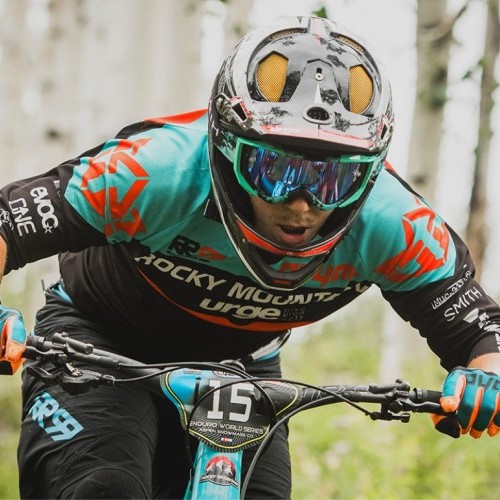 Urge To Race Enduro World Series
Sat 18th Nov, 2017 @ 12:30 am
Win a Hassle'Off Multi Tool this issue in our FREE subscriber prize draw.
An awesome insight into the world of Enduro racing here as riders from the 2017 Team unveil their personal insights into competing in Enduro racing at the highest level and giving their all for their sport and passion.
'Urge To Race EWS' reflects a 5 year-long commitment at the highest level of the sport, at the very heart of mountain biking – the Enduro World Series.
Following an initial experimental year to test the waters in 2013, with our young riders selected from the French MTB talent pool, we decided to go all in. Which is why we joined forces with our Canadian friends, Rocky Mountain.
Thanks to a sustained team effort, the quality of our products and the dedication of our riders, the Team reached heady heights in the competition over the past 3 seasons: 2nd in 2015, 1st in 2016 and 2nd again in 2017.
A unique experience which unearthed some amazing talents, such as Jesse Melamed, Isabeau Courdurier, Florian Nicolai, Andréane Lanthier Nadeau, Alex Cure, Sebastien Claquin or Rémi Gauvin. A real foundry, moulding champions who stay grounded.
For all these riders, and after 5 years filled with constant learning, from doubts through to victories, Urge BP is more determined than ever to design the best MTB helmets, the one and only calling of the brand.
Our beliefs have evolved and been strengthened, and with each passing year we gain more certainty about the product enhancements that we should bring to the table.
The 2018 range has already benefited from this wealth of knowledge, and a wide range of new developments are on the way thanks to our experiences in this competition.
This adventure has drawn to a close for us but Rocky Mountain will continue down the trail we first embarked upon with our team. We wish them and the riders branching out into new partnerships and endeavours all the best.
Urge BP will always be closely involved with Enduro, but in a different way from now on. Urge bike products, driven by our roots.
Featured in this Post
Comments