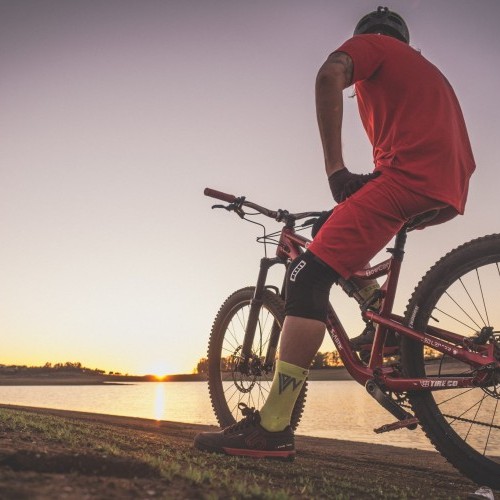 Cáceres Mountain Bike: 1 Destination, 1000 Rounds
Tue 19th Dec, 2017 @ 6:30 pm
Win a Peaty's Complete Bicycle Cleaning Kit this issue in our FREE subscriber prize draw.
History, natural environments and a shot for every taste, this is the province of Cáceres, a new destination for the practice of mountain biking. This province is the second most extensive in Spain, after Badajoz, but between this magnitude two key points stand out: the Sierra de Gata and the Sierra de Montánchez. Both areas known and recognized for their BTT centers and for the work they have been doing for a long time.
Sierra de gata
We are facing a territory with a great diversity of landscapes and flora. It has important hydrographic resources and its climatological conditions make it ideal for the development of many varieties of mushrooms. It is a rather virgin place in terms of the nature and authenticity of its people. You can not stop visiting Trevejo, Gata, Hoyos, Robledillo de Gata, San Martin …
If you want to find a lot of information about the area, the Adisgata website is very complete and has a wide reference of places to eat, accommodation and, of course, what interests us the most with its maps, descriptions and tracks to download in your GPS: http://www.senderos.sierradegata.org
Sierra de Montánchez
Its privileged location, in the geographic center of Extremadura and not more than 45 kilometers from places as well known as Mérida, Cáceres or Trujillo, has made the town of Montánchez known as the balcony of Extremadura. Its origin dates back to pre-Roman times and had great strategic importance during the Muslim domination, as well as in its later stage under the Order of Santiago.
With all this an interesting and attractive network of MTB routes has been created, 67 kilometers divided into five approved circular routes that have their starting point in the entrance concourse to the "Fuentes del Salor" Complex.
Discover all that this area has to offer, gastronomy, accommodation, nature, its routes with information about its levels of dificulty and the tracks with which you can safely navigate the area: http://www.montancheztevaaencantar.es
Rider: David Cachon
Film: Fernando Marmolejo
#CreaTuPropioAtajo
#MakeYourOwnShortcut
http://www.davidcachon.com
http://www.twitter.com/davidcachon
http://www.instagram.com/david_cachon
http://www.facebook.com/davidcachon
Featured in this Post
24,202
120,367
234,245
Comments