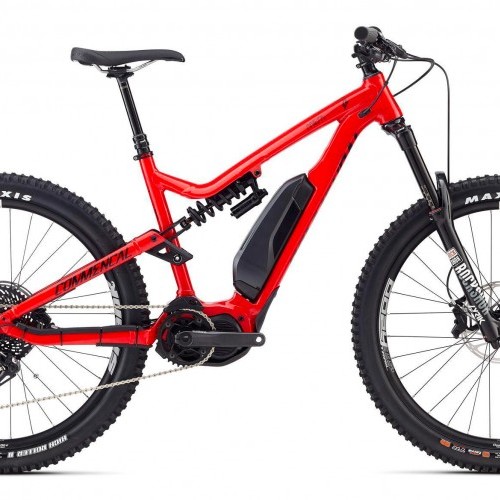 Commencal Meta Power – New Colour, New Style
Thu 28th Dec, 2017 @ 9:30 pm
"I didn't have any preconceptions about e-bikes before my first test, I was just very curious about them! Today I can say that I don't really understand all the haters, they must not like to ride their bikes! Who will complain about doubling the amount of runs without spending any more energy?" – Léa G (Commencal)
Since the beginning we communicate on the true essence of a good mountain bike and its purpose. Almost 20 years later, we are starting a new chapter in Commencal's history, whilst keeping in mind what is important for the riders that we are: we love to ride. That is how we developed the "Power" program. We enter a new era: one of E-Mountain bikes, one of Commencal Power.
Ebikes have been around for a while now and we're coming across them more and more frequently on the trails and in the streets. The image of ebikes has been limited and a lot people seem to view them as a utility vehicle to allow lazy, unfit or old people to get up a hill on their bike… This is a very narrow-minded view.
This allows us to show that ebikes, or more precisely, pedal assisted bikes are simply fun and pretty entertaining for all. No matter where; whether on the climbs, out of turns or even in between downhill runs!
Featured in this Post
Comments