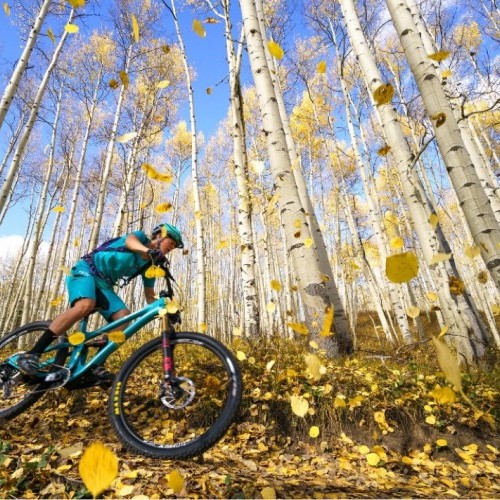 Trails In Motion Mountain Bike Film Festival 2018
Fri 8th Dec, 2017 @ 3:30 am
Win a GO3 Camera by Insta360 this issue in our FREE subscriber prize draw.
Prepare to have your senses tickled and your mind blown with some of the world's greatest MTB and adventure bike films coming at you from the second annual Trails In Motion Film Festival. Featuring a selection of seven epic films from around the world the festival has been announced and will begin touring the world in January 2018.
Following on from the success of the inaugural world tour, where the festival was hosted in 31 cities across 6 countries, the Trails In Motion team are excited about the prospects of expanding the platform into new communities.
"We couldn't have asked for a more exciting year in 2017," said Festival Director and founder James Hallett. "Because of the high interest among some core MTB communities like South Africa, Canada and the USA, we'll be going into our second world tour in 2018 with some fantastic momentum. And with seven great new films on the line up, including the critically acclaimed "Tour of Ara" directed by Rick Wall, we're excited about the prospects of reaching even more mountain bikers and adventure enthusiasts in new regions."
Combining film and other mountain bike related activities, hosts of the Trails In Motion Mountain Bike Film Festival get the chance to organize quality events for their local mountain bikers, all the while working closely with the Trails In Motion team throughout the process.
Hallett continued: "To us, the bicycle is a symbol, a two wheeled time line of our lives and the path we constantly tread in search of both belonging to something yet remaining absolutely free. That's inherently the core basis of what we're trying to achieve with the film tour, a community driven series of events that inspire like minded people to continue exploring what it means to be a rider through the showcasing of this high quality film content."
For more information about the film line up, including the official trailer, or to find out more about how to go about hosting a screening, please visit http://www.trailsinmotionmtb.com
Featured in this Post
United States
910,394
144,263
467,814
Comments