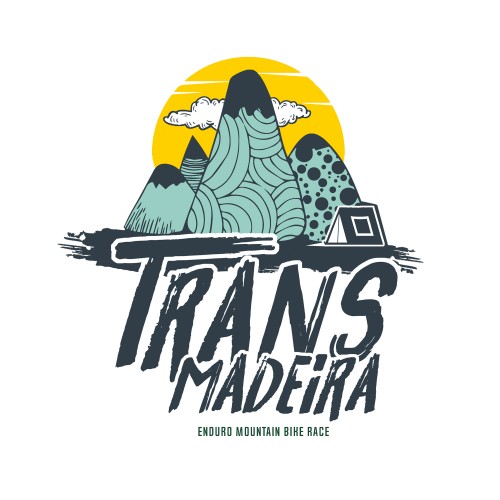 Trans Madeira Enduro 2018
Sat 9th Dec, 2017 @ 3:30 am
Enduro mountain biking is the ultimate way to get to new locations, explore new trails and to live life at a different pace. For the last ten years, Madeira Island, a Portuguese island located in the middle of the Atlantic Ocean, has been growing exponentially in terms of adventure sports, with enduro leading the way to new target audiences on a global scale. Big mountains, beautiful landscapes, warm weather all year round, delicious food and over 500 years of culture make Madeira one of the top locations for mountain biking 365 days per year.
Since May 2017, Madeira reached the industry top spot, when Freeride Madeira and Clube Caniço Riders organized the Enduro World Series round three, where more than 370 racers visited the island to race in what some considered the World's most diverse terrain.
A couple months later, we're back to our origins as mountain bikers, looking for old paths that connect the island west to east and south to north. Exploring the starting high in the mountains and finishing each and every single day down the ocean – that's basically what we've been doing for years as locals and also with our bike holidays customers. Sharing the ride in such unique and different locations, covering the much ground possible via singletracks and experiencing the best things Madeira has to offer: that doesn't sound bad at all. That's when everything made perfect sense and that's when the Trans Madeira project become a reality.
Madeira has trails, passion for the sport, big mountains, delicious food, culture – all the essential components to create a unique adventure and experience. This is more than a race; it's the perfect way to explore Madeira.
Message From The Organisers
Freeride Madeira project started in 2011 by three friends that since 2003 have been strongly active in the local mountain bike scene making the best out of Madeira's potential to become a unique bike destination. Our passion for the sport and for the island, combined with our skills and knowledge about guiding, trail building, organizing events and marketing, encouraged us to create the first Bike Holidays company in the World ́s leading Island destination: Madeira.
Since then, our mission has been to develop a sustainable trail network around the whole Island where we're able to share with our guests the most spectacular, remote and diverse locations, riding over 35km a day of different single tracks during a five day dream bike holiday. After all these years we're fortuned to have already worked with some of the most influential and charismatic people from the biking industry within projects of great success and guided many riders from all over the World where their feedback for our service and Madeira has been overwhelming!
We're proud to welcome World-class athletes that are looking for new filming locations or just a way to kick a new season in style. In 2017, we proudly guided and worked with some of the biggest names on the industry: Loic Bruni, Steve Peat, Fabien Barel, Myriam Nicole, Matt Hunter, Olly Wilkins, Nico Vink, and more!
We can't wait to show you what makes Madeira so special for mountain biking. Join us on your next ride!
Facts and Numbers
Trans Madeira is a multi-day multi-stage enduro mountain bike adventure that will get the best out of you, scheduled from 5th to 9th of June 2018. Five days of racing, more than 200km covered, more than 25 special stages, limited to 100 riders. East to west, north to south, all four corners of Madeira in one unique event – by the way, that's why our logo has four different kinds of mountains. You can expect to ride different kinds of terrains and explore unique singletracks in a bike camp adventure style race with no transition times but with cut-off times.
We'll be inviting some of the fastest riders on the planet – most of them came in May for the Enduro World Series Madeira and already know what to expect. During the EWS, racers pretty much just experienced how it feels to ride on the East side of Madeira, which particularly known for having steep and deep in the woods trails. If you explore the rest of the island, you'll see that variety is the word in use. From tropical rain forests to open dry fields, this race is special in that way as riders will have to adapt quickly to each new single day. From the terrain, to steepness, to the technical aspects, these five days will crown an all-around enduro racer – that can also race 'blind'!
Stages are set to have a bit of everything. There will be some long and challenging trails but expect most to be fun, fast and flowy top to bottom. There will be hike-a- bike transitions as well. You're up for an adventure of a lifetime.
The Race
There's just one race package, 1490€, that includes everything you need from the moment you arrive to Madeira:
Six nights accommodation: Individual five nights tent, one night in a four stars hotel Three meals per day: Breakfast, lunch and dinner
Airport transfers: Arrival and departure from FNC Airport
Race insurance: Hopefully no one will need to use this one
Media content: Access to daily media content produced during the event All logistics: Baggage, bike box transportation and occasional shuttle
Events swag: Gifts from our sponsors and from the event
Prize money: The three fastest overall take money home
Custom number plate
Free Wi-Fi on certain locations
Access to Feed Zones
Professional timing and course marking Medical assistance during the event Professional mechanics on location Access to Snack and Drinks bar
One beer per day – right after you finish! Access to charging area.
Trans Madeira Daily Routine
You will be riding in four different locations and racing in different kinds of terrain every single day. For a typical Trans Madeira, you can expect this kind of routine: wake up, reinforced breakfast, shuttle or pedal to the top, four to six stages, finish the day with free beer at sea level altitude (except for two day). You'll have the chance to arrive to the Bike Camp, go for a swim, drink a beer, relax, have dinner with the gang, check results and prepare for a good night sleep. Repeat!
Registration
Registration opens on the 15th of December 2017 (GMT 10:00h) and closes when there are no more spots available or on the 31st January 2018. There's no specific selection process, so the criteria is just be fast and secure a spot. After registration process, you will receive an email with payment information. All entries must be paid after completing the registration process and form on 24 hours time. Your registration will not be secured without payment being processed and confirmed on that period of time. When the event is sold out there will be a registration process for a waiting list.
The registration process will be open via http://www.trans-madeira.com.
http://www.trans-madeira.com
http://www.facebook.com/transmadeiraenduro
http://www.instagram.com/transmadeira
http://www.freeridemadeira.com
info@trans-madeira.com
Featured in this Post
Comments