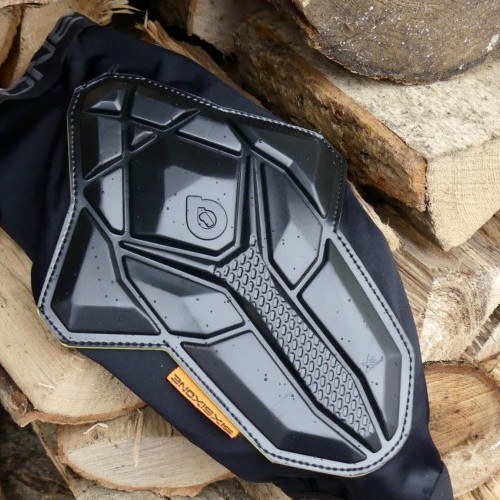 Five of the Best MTB Knee Pads for 2018
Tue 16th Jan, 2018 @ 9:30 pm
It only takes one bad crash to know that knees are pretty important parts of the body. If you've ever smashed a patella on a rock – then spent a few months limping – you'll know that a decent set of knee pads is an essential component of mountain biking. Plus they keep your knees warm and working well. What's not to like? We take a look at five of the best new knee pads on the market right now to save you the pain of getting it wrong!
Dainese Trail Skins 2 Knee Guards 2018
Probably the best weight to protection ratio of any knee pad, they really feel like they are more than just a token knee warmer despite the lightweight and flexible feel. Comfortable enough to be worn all day, they need careful sizing to be perfect, but aside from that they are highly impressive.
Bluegrass SKINNY D3O Knee Pads 2018
These are my new favourite pads, giving excellent fit, believable protection, and all combined in a lightweight package. They are not the cheapest, but this is a quality product that your knees will thank you for.
SixSixOne Recon Knee Pad 2018
Exceedingly light and flexible pad with potential to be integrated into your shorts. The fit around the knee isn't perfect as the material isn't curved, but is thick enough to take the sting out of trail knocks.
Bliss Protection ARG Minimalist+ Knee Pad 2018
A very comfortable pad to pedal in and the long sock approach gives a good fit and no gaps. Having such a long sock, however, means the pad isn't held as firmly in place over the kneecap. Light, comfy and a decent amount of protection that feels like it will fend off some pretty big hits.
ION Products K-Sleeve Knee Pad 2018
Super, super light pads, for hot times when you just want a bit of extra padding. They look the part, but you need to be honest with yourself about how much protection they will offer.
Featured in this Post
Comments