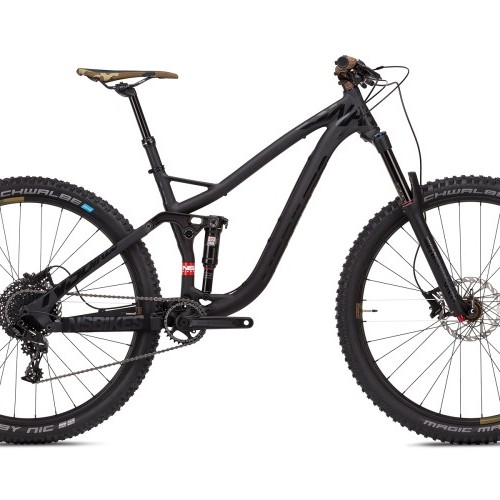 Slawek Lukasik Shreds the New NS Bikes Snabb 150 Plus in New Zealand
Fri 2nd Feb, 2018 @ 6:30 pm
Must watch! The New Zealand trails are looking prime and NS Bikes have a new big-wheeled monster truck of a sender to go out and play on them. Slawek Lukasik gets some golden hour riding done on some of the world's finest lines.
We are all in for big wheels! After a successful debut in the 29" full suspension bikes category, with the 130mm travel trail bike, we have expanded the 29-ers family with long travel enduro rigs: Snabb 150 Plus!
This new big wheeled enduro / all mountain bike is the monster truck of the Snabb range. A whopping 150mm of travel in the rear and a massive 160mm fork paired with the 29" wheels, longer reach and slacker angles (in comparison to the last year version of the Snab Plus) really make it capable of rolling over anything at any speed. In this case, size does matter!
Sławek Łukasik, downhill racer of the NS Bikes Factory Racing team, is spending this winter in New Zealand. For the most of his time he's working on his fitness and skills, but he doesn't forget about the laid back rides, without a pressure of the stopwatch. Flow, sunshine, beautiful landscapes, nature and a new bike. Could you ask for more? Sławek is also a backer of 29" bikes and we will probably see him ride the big wheel a lot this season.
Video and photos: Kuba Gzela
Find out more about NS Bikes.
Featured in this Post
Comments