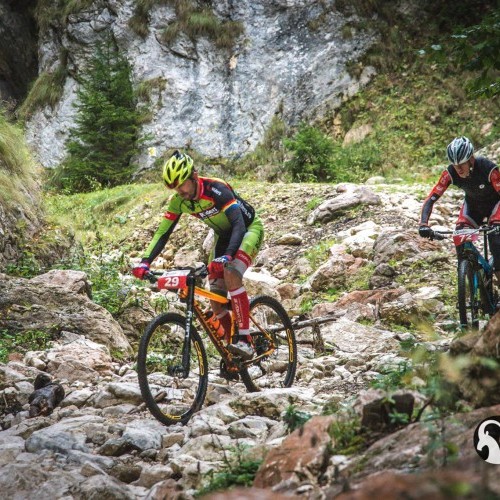 Carpathian MTB Epic 2018: 180km and 8100m of Adventure
Mon 12th Mar, 2018 @ 6:30 pm
Back for its second year the 4-day EPIC stage race adventure through the wild Carpathian mountains in Romania is set to be an exciting and life changing experience. We welcome both UCI, seasoned and amateur riders to experience the stunning scenery, a challenging race, a friendly & relaxing atmosphere at the end of the day and the high standard services of an Olympic level Race Village.
The 4-day EPIC includes a Prologue and 3 daily stages. The Prologue (Thursday, August 16) is an XCO-type race whose results will be used to determine the competitors order at the Start line for the 1st stage. Each of the 3 stages is run on a distinct cycling route: Stage 1 on Friday (August 17) – 60 km, with 2,700 m of climbing; Stage 2 on Saturday (August 18) – 60 km, with 2,900 m of climbing; Stage 3 on Sunday (August 19) – 60 km, with 2,500 m of climbing.
Two race options are available at registration:
4-day EPIC includes a Prologue and 3 stages of daily competition, organized between 16th and 19th August 2018, and each will take place on a distinct route, with a distance of 60 km per stage;
1-day Challenge proposes a shorter route of only 40 km, specially designed to provide amateur riders the occasion to enjoy an authentic MTB experience in a top international competition.
Registrations are open exclusively online and on the official page you can find all the information about the experience and news: http://www.carpathianmtb.ro.
Featured in this Post
790,082
381,615
Comments