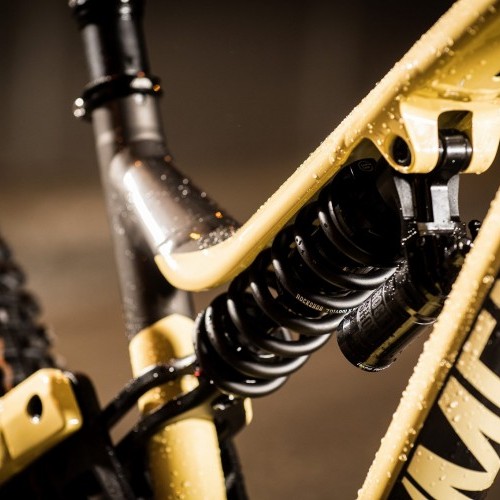 Sneak Preview: Commencal's META AM 29
Sun 22nd Apr, 2018 @ 12:30 pm
One bling ride! Get a first look at Commencal's latest big wheel, big mountain rig, the META AM 29. Right now we can tell you that – like Dr Evil – it likes goooooooold! And it looks absolutely wicked. We'll bring the details as soon as they land.
"You don't have to reinvent the wheel, just attach it to a new wagon,"
– Mark McCormack.
META AM 29 will come soon!
Featured in this Post
Comments