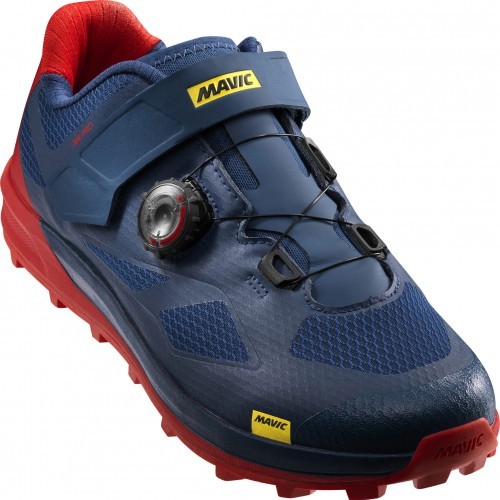 Mavic XA Pro MTB Range 2018
Thu 31st May, 2018 @ 6:30 pm
Go Beyond
The mountain bike is a tool that is meant to explore. We designed the XA Pro range to be agile and versatile no matter where the trail takes you. Offering the perfect blend of performance, comfort and durability to take you anywhere, anytime and any way you please.
XA Pro Shoe
A Walkable MTB Shoe Designed for Taking on the Mountain Trails
When you're taking on the trails, a good pedal connection can make the difference between riding hard all day or tapping out early. Which is why we've made it such a priority in the XA PRO.
The solution is our new Energy Grip Trail + outsole, which gives you the kind of connection that keeps your rhythm strong and energy efficient for longer.
At the same time it also features Contagrip® and a new lugs geometry, giving you powerful traction on the most challenging trails when you're off the bike.
For comfort we've added our Ergo Fit Cushion insole, offering superior cushioning on and off the bike. The Ergo Dial QR closure gives fast and adjustable fit, while the top strap keeps your foot supported in all the right places.
We've designed the XA PRO with a roomier fit for superior step-in- comfort, and we've added welded toe protection to keep you protected.
XA Pro Helmet
Unique trail helmet with optimal ventilation, maximum comfort and confidence building protection
Ample air flow for heat management
Confidence building protection
Comfort for all-day adventures
EPS 4D: Superior Engineering For Impact Protection
EPS 4D's unique technology has been co-developed and tested with industry leading partners involved and recognized for their work in safety. Doctors, neurosurgeons and researchers from the laboratory of applied biomechanics at the University of Marseille have made safety their quest.
EPS 4D is a unique construction technology to:
Absorb maximum impact energy
Absorb shocks in all directions
Increase shock absorption by 10 % from industry standards
Featured in this Post
Comments