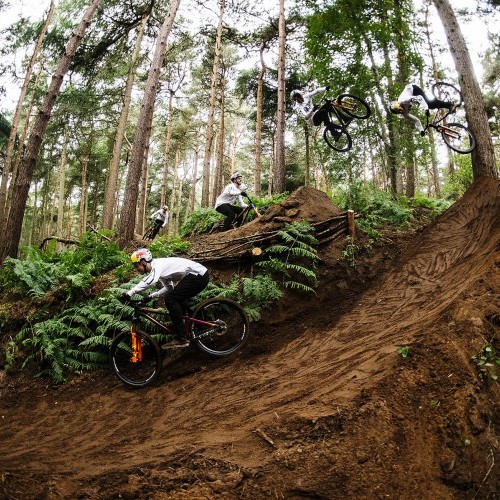 Is This The Most Mesmerising MTB Video Ever? Mountain Biker Matt Jones Releases New Video
Wed 13th Jun, 2018 @ 9:30 pm
Is This The Most Mesmerising MTB Video Ever? Mountain Biker Matt Jones Releases New Video
Simply outstanding stuff once more from Matt Jones. Filmed on his own purpose-built trail at Rushmere Country Park last year, Matt Jones RAW 100 showcases his pure bike handling skills from last summer's Frames of Mind feature.
The film sees Jones push MTB freestyle skills to the very limit, demonstrating unique tricks including a Bum Slide, 270 Rim Bonk, Hitching Post Flip to Feet, Decade Tsunami, Superman Backflip to tuc no-hander.
Matt says "This version of Frames of Mind brings back great memories of last summer. I'm so stoked to see how it all worked out. Working on this project really helped me push forwards in terms of what's possible on a bike, and I can't wait to start showing some of what I learnt on this project at Crankworx this year".
Matt has been mountain biking since the age of ten, spending as many hours building jumps as he has ridden them. He first emerged onto the British dirt jump scene while still at school, before winning his first international competition in 2016.
Featured in this Post
Comments