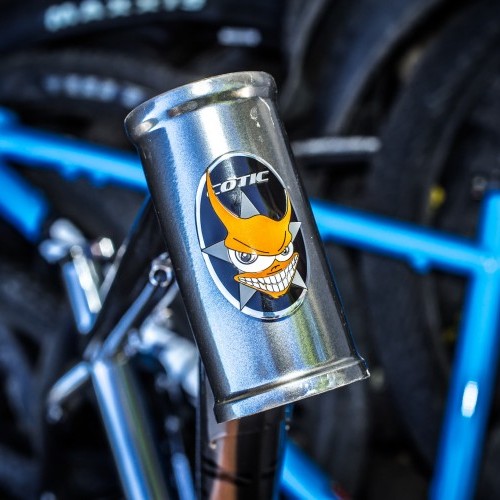 Cotic Launch a New BFe26 #26aintdead
Tue 3rd Jul, 2018 @ 3:30 am
If you thought that 26 inch wheels had had their day then think again! Cotic, the British manufacturer of amazing steel bikes, have confirmed another batch of their spirited hardcore hardtail the BFe. Here's Cotic founder and director Cy Turner with the details…
"It's cool to still be able to offer a proper high performance 26″ bike in the range, and whilst there's still demand, we will definitely still make them."

– Cy Turner, Cotic Founder and Director
We have just received and started shipping our latest, updated (yes, updated) BFe26 hardtail frame. After the re-launch in 2016 we have done 2 batches of the frames, but last summer we ran through the stock and expected that to be that. Oh how wrong we were! The emails asking when they were back in stock started almost immediately, and rose to about 5 per day last Autumn. Clearly #26aintdead! So, in 2018 there is still strong demand for some original MTB wheelsize action, so we have brought a slacker head angle, lower BB and 142×12 Syntace thru axle into the mix. Mix it up with our two most popular colours – Team blue and the gorgeous Mercury – and they are selling like hot cakes.
Available now for £449 for the frame. We can even do complete bikes as our friends at X Fusion still make the fantastic Slant HLR fork, and Hope still do 26″ wheels. Get in touch on info@cotic.co.uk and cotic.co.uk for more details.
It's cool to still be able to offer a proper high performance 26″ bike in the range, and whilst there's still demand, we will definitely still make them.
Featured in this Post
18,124
United Kingdom
161,076
17,096
Comments