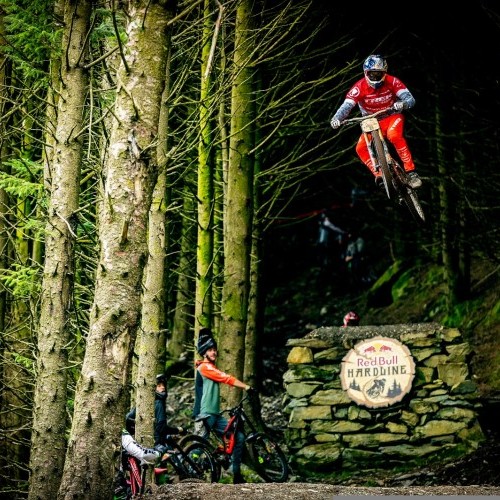 Red Bull Hardline – Gee Atherton Course Preview
Sat 15th Sep, 2018 @ 9:30 am
Red Bull Hardline returns to Dinas Mawddwy in Wales for 2018. Watch as Gee Atherton heads into practice ahead of the finals this weekend. Coming off a great season from the UCI DHI World Cup, Gee Atherton takes his talents to one of the toughest downhill tracks in the world.
The intense course at Red Bull Hardline, built by Dan Atherton, combines tricky technical downhill features with huge freeride-style jumps. Red Bull Hardline tests even the most skilled riders, with giant slab rolls, tight wooded sections, the iconic road gap jump (with a trajectory of 55 ft) and some new epic jumps which will test the riders at speed as they enter the final section of the course.
The final fly off, which is the biggest jump ever at Red Bull Hardline, will see riders travel 65 ft as they speed towards the finish line. This is the equivalent of four double decker buses.
CLICK HERE to watch the course preview!
Red Bull Hardline takes place on 15 September, for more information please visit redbull.com/hardline. Tickets are sold out but you can watch the action on Red Bull TV at 6pm UK time on Sunday 16 September. Join the conversation @RedBullUK with the hashtag #RedBullHardline
Featured in this Post
Comments