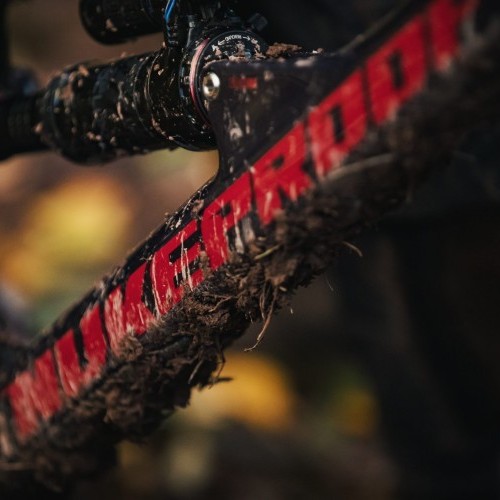 2019 Nukeproof Mega Carbon – The Lads and Luke….
Sat 22nd Dec, 2018 @ 12:30 pm
Win a Peaty's Complete Bicycle Cleaning Kit this issue in our FREE subscriber prize draw.
Not just a great launch video for the new Nukeproof Mega Carbon for 2019 but a showcase of awesome mountain bike photography too! Get a load of this awesome bike and a fistful of primo photos !
So, we're a little late with our 2019 "launch edit" for the 2019 Nukeproof Mega Carbon. With the Enduro World Series finishing later in the year and a few injuries it took a bit of time to get these 3 radical riders together.
Over the past few years the Nukeproof Mega has been racking up its credentials and filling its rider's trophy cabinets in between the tapes. But it's much more than a "Enduro" race bike and we our athletes like nothing more than messing in the woods on bicycles. The Mega has had some diverse results over the past year, Elliott Heap terrorising the full timers at the 4x World Championships & Pro Tour, Luke Cryer & Jackson Davis at Crankworx in the Dual slalom & speed and style, Sam Hill at the 2017 Downhill World Championships and in Lil Robbo's case just ripping the local woods with so much style.
When the opportunity came to get our 3 youngsters together on their local trails magic was created. Away from the tape trails and speed of races, here is what the Mega 275c is all about, enjoy:
Featured in this Post
Comments