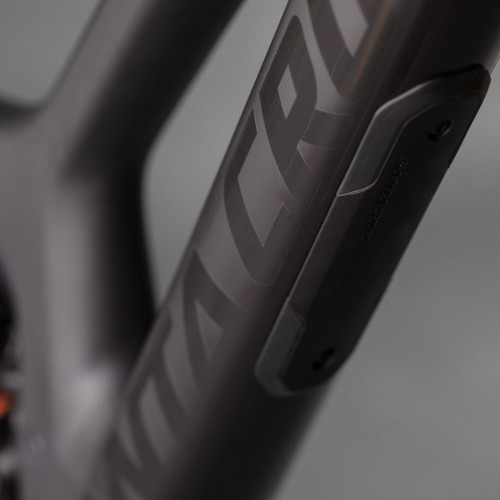 The New Santa Cruz V10
Tue 4th Dec, 2018 @ 9:30 am
A project two years in the making, the newest V10 has arrived, but wait, there are two! As Sant Cruz developed the 29er race bike for the Syndicate, it became apparent that not all riders would fit on or prefer the 29" bike, so they made a 27.5 bike, too. To be clear, it's two completely different frames. The production versions of both bikes were developed in parallel, and they're both the recipients of two seasons of high-level suspension testing and tuning under the Syndicate.
In addition to the two bikes, we're also introducing the Reserve DH wheels the Syndicate have been racing on all season. They're tough as hell and carry the same lifetime warranty as our other wheels and bikes. They're only available aftermarket, and the wheelsets will be built with Syndicate-spec Chris King hubs.
The most successful downhill bike of all time is now available in 27.5 and 29-inch. The New V10 is here.
See the V10 at http://www.santacruzbicycles.com/v10
At the 2017 World Cup season opener in Lourdes, Loris Vergier, Luca Shaw, and Greg Minnaar qualified 1, 3, and 6 aboard the 'controversy machine'—a V10 with a new swingarm rolling on 29-inch wheels.
The clouds broke open before the top qualifiers, soaking the track, and the question of technological supremacy would have to wait…for five weeks, when Greg Minnaar climbed to the top step at Ft. William for the seventh time.
The project that started in the winter of 2016 has finally come to fruition—twice over. The new V10 is available in both 29" and 27.5" wheel sizes. No compromises, no gimmicks, no shortcuts—the 27.5 bike was designed in parallel to the 29er V10 as an original suspension platform and chassis.
The 27.5 bike comes in Small, Medium, and Large, while the 29 comes in Medium, Large, and XL. Make your choice according to your size or riding style, and you'll be the recipient of every bit of work and puzzling that's gone into the Syndicate's race bikes.
Product Availability: 29 & Reserve DH Available February, 2019, 27.5 available April, 2019
UK Prices:
V10 Frame Only: £3,599 RRP
V10 S Build: £5,999 RRP
V10 X01 Build: £7,999 RRP
Reserve Wheels: £2499  RRP
Rim Only: £630 RRP (Per Rim)
Featured in this Post
Comments