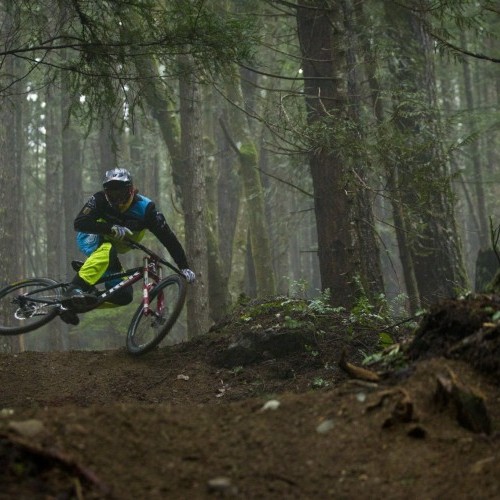 The Top Five Most Popular MTB Videos of 2018
Tue 25th Dec, 2018 @ 12:30 pm
As voted for by you, our readers, here are the most popular mountain bike videos of 2018. From racing against snowboards down mountains to riding a real shopper chopper on DH trails. Put your new slippers on, pour a glass of sherry and enjoy Christmas Day in front of these epic MTB videos!
5. WalMart Bike Meets DH Trail with Hilarious Results
Be honest, how many people have questioned the price of your bike? There's a damn good reason that mountain bikes cost a minimum of a small fortune, as this crazy video from ex-pro Phil Kmetz shows as he takes one $179, 55lb bike from WalMart – the aptly named 'Carnage' – and tries not to die down a double black DH trail. Fun!
4. 100 Seconds of Pure Brandon Semenuk MTB Bliss
When the name Brandon Semenuk is mentioned you just know that sh*t's just about to get real… You know the drill: full screen, audio up. Brandon's back with another Raw 100. This guy is bloody poetry in motion on a bike, smooth, stylish and classy AF. We all need a little Semenuk in our lives and now feels like a really good time.
3. Mountainbike Vs Snowboard: Johannes Fischbach
In at three, is this absolute madness on the white stuff… Now, we've seen countless angles of people failing dramatically to get down a straight piste on snow, there are some serious WTF moments in this film. Buckle up, while Radon rider Johannes Fischbach shows us how to ride snow!
2. IFHT: How To Buy A Mountain Bike
Everything in this awesome video is true! Buying your first mountain bike is the first step to becoming a) amazing, and b) broke. Every mountain biker needs to watch this! But what we really want to know is: did he get the girl?
1. Paws & Wheels
With 2055 votes and taking the number one spot for IMB's most popular MTB video of 2018, it's this When an 85lb mammal licks your tears away then tries to sit on your lap it's hard to feel sad. Is there anything more life-affirming in the world than hitting up a great trail on your bike with your best mate of a trail dog?
"Oli and I have been working on a couple projects together and one day he said "Hey, let's do a traildog video with my dog Balu!" Balu is supersweet, but young and wild and kinda crazy. And since this is a passion project, there was no budget to pay helpers. So it was only me and Oli, 50 pounds of equipment and some looong trails to cover.

"Also, we both didn't know how Balu would perform and if we would be able to get the shoot done at all. But surprisingly, everything worked out just perfect. Balu is such a natural and Oli is always a huge pleasure to work with. We hope you enjoy our little story."
Featured in this Post
Comments