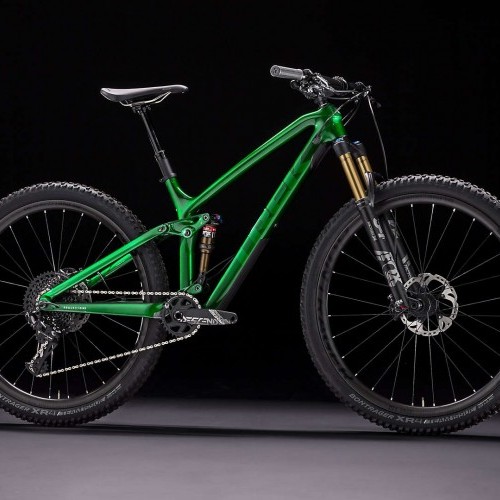 Best. MTB Paint. Ever.
Thu 31st Jan, 2019 @ 9:30 pm
Trek Bikes have gone fully deep on the customisation of their bikes with the latest Project One Icon range of paint schemes. Project One ICON is a collection of premium paint schemes that represent the highest level of artistry in custom bicycles. These bespoke designs are about more than colors that stand out: they're filled with texture, depth, and mood. Each ICON showcases a mastery of brush and paint and reflects the passion the most experienced Project One artists bring to their craft.
The only thing you can do to improve a Project One ICON paint scheme is get it muddy. After all, even beautiful bikes are meant to shred. Starting now, ICON paint schemes are available on mountain bikes through Project One. Ready to rip?
The best things in life are free
There's still time to take advantage of FREE custom paint upgrades on new Project One bikes.
Visit your participating Trek retailer before the end of the month, build your Project One, and get a free custom paint upgrade (or $500 toward a premium paint scheme).
The ultimate custom experience
We're opening our doors to you for the ultimate custom bike experience. Project One Ultimate gives you more control and more input than any other Project One rider—and we'll be here to guide you every step of the way.
You'll come to Waterloo to meet with us, and you'll sit one-on-one with the best designers and artists in the industry to help us bring your dream bike to life.
Featured in this Post
Comments